Stab Victim Defies All Odds To Become Top Bodybuilder
Publish Date

Tuesday, 14 July 2015, 11:21PM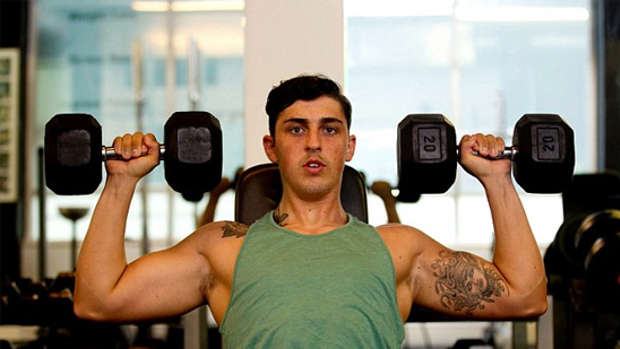 A Knife Attack survivor who took up weight training as part of his rehabilitation after being stabbed in the heart as a teenager has become a competitive body builder.
Kieran Quinlan was just 17 when he 'died' three times on the operating table after thieves stabbed him in the chest while stealing his mobile phone. 
He has since battled his way back to fitness and overcome the insecurities left by a huge scar on his chest. 
Kieran is now celebrating a second place victory in his first body building competition. It's less than five years since he almost died in the unprovoked attack. He has made great progress in this time. 
He originally took up weight training to regain strength after the attack. He would work out only at night because he was so self-concious about the huge scar on his chest. 
Now kieran has overcome the insecurities of his ten inch long scar. He spends most of his time in the gym while he's not working out himself he is working as a personal trainer. 
It's amazing to see how he's turned such a negative experience into something so positive.