Teen With Autism Receives A Massive Surprise After Heartbreaking Birthday Party Photo Goes Viral
Publish Date

Friday, 17 June 2016, 12:56PM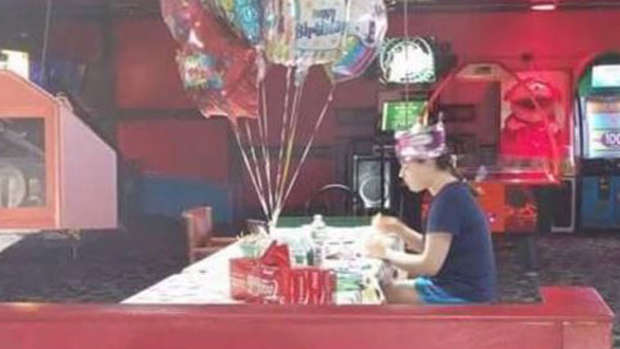 Hallee Sorenson was devastated when no one turned up to her 18th birthday party last year.
The US teen, who has autism, spent her birthday waiting at a bowling alley to celebrate with her classmates, but no one showed up.
This year, Sorenson's cousin took action to ensure her 19th birthday would not be like last year's.
Sharing a photo from Sorenson's party for one, Rebecca Guildford appealed to social media to "flood" her cousin's mailbox with birthday cards and gifts.
And people from all over the world have responded.
Postal officers in Bangor, Maine, have delivered more than 10,000 cards, letters and gifts to Sorenson's family home since the Facebook post went out on June 8.
The gifts, which had to be transported in trucks due to the sheer volume, include a doll from a NASA employee and a parcel from a soldier based in Afghanistan.
On a Facebook page that has been set up to share updates on Sorenson's birthday celebrations shows the teen thrilled with this year's gifts.
It's expected the generosity will keep coming at least until Sorenson's actual birthday, on July 2.