The Internet Can't Figure Out What Colour This Bag Is...
Publish Date

Friday, 7 October 2016, 1:23PM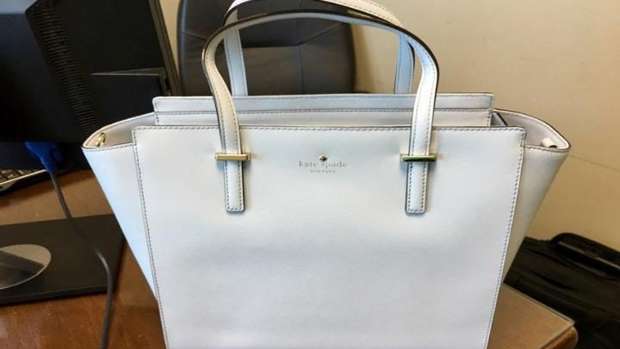 Remember 'The Dress' and how the world went into meltdown trying to decide whether it was blue and black or white and gold? Well, now no-one can decide what colour this bag is either! Is it white or light blue?
Taylor Corso (@whyofcorso), from Mississippi, shared a photo of her new Kate Spade handbag on Twitter with the caption: "Everyone say hello to my new baby".
The photo soon sparked a Twitter storm over its colour and its very own hashtag, with the blogger later tweeting: "Oh god #thedress is happening with #mybag."
Kate Spade, an American fashion design house behind the item, lists the bag's official shade as "Mystic Blue".