The New Cat On The Block!
Publish Date

Friday, 13 November 2015, 1:01PM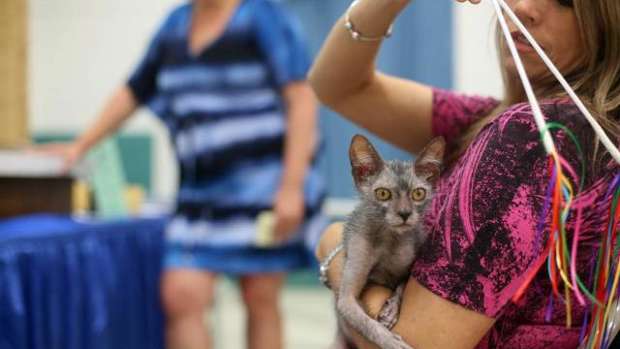 The Lykoi cat is the newest breed of cats and walks a very fine line between house cat … and werewolf. The affectionate kitties are very scarce, with only an estimated 54 available. There is an extensive waiting list for the breed, each cat costing $1,500-to-$2,500. The trending hunter-minded house cats show numerous similarities to dogs, being able to wag their tails and play fetch. Before the Lykoi cat – whose name comes from the Greek word meaning 'wolves' – could be certified, DNA tests were performed to make sure it wasn't a Sphynx mutatio. They say beauty is in the eye of the beholder, but ....