The Surprising Stories Behind Three Classic Hits
Publish Date

Monday, 9 May 2016, 2:30PM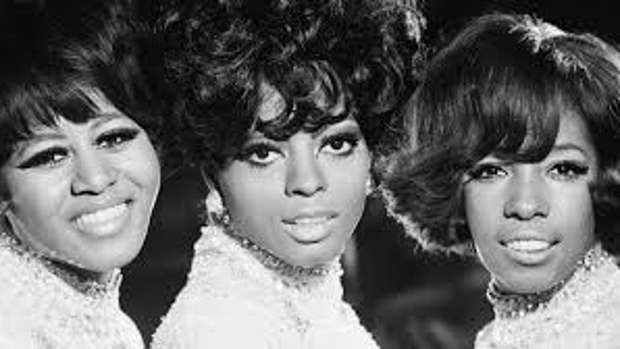 For more than four years, Simon Barber and Brian O'Connor - a musical duo from Liverpool who go by the name Sodajerker - have been interviewing famous songwriters for their podcast to find out how they go about writing their best tunes. Here they recount three of the most noteworthy stories...
Stop! In the Name of Love
Esteemed writer and producer Lamont Dozier is one third of the legendary songwriting team Holland-Dozier-Holland. The title of one his most famous compositions was inspired by a row with his girlfriend - and specifically, as he puts it, "getting caught at an inopportune time with another girl".

"The other girl was known to have quite a temper, this one I was going with. And she came in raising hell. 'I know you got someone in here,' she said.

"She told me she was tired of this, and sick of this and so on. I said, 'Please, you got to believe me, there wasn't nobody here, stop … just stop in the name of love, will you?'

"And I said, 'wait a minute, you hear what I just said?' She said 'what are you talking about?' I said, 'Stop in the name of love… did you hear that cash register?'

"Anyway we got through the day and I went back to the studio and I told Brian [Holland], 'I've got something.' He was sitting at the piano. And Brian, when he had ideas, a lot of them started really slow. He was playing something that sounded just like a funeral march or something. I said, 'I've got something man, but we've got to pick up the beat with it to fit that melody.'

"He said, 'okay, where you going with that?' and I said, 'Stop! in the name of love.'

"And that's how a lot of the stuff was born, through those type of simplistic things."



Boogie Wonderland
There's no mistaking the infectious groove of Earth Wind and Fire's disco classic. But despite its upbeat tune, a scan of the lyrics reveals the song's darker origins, says songwriter Allee Willis.

"We wanted to write a song that used the word 'boogie' because if you were going to write a disco song, it had to have it. But we really did not want to write a typical disco song and so we really had a discussion about that word and what other things could 'boogie' mean besides dance.

"There was a Diane Keaton movie out that year called Looking For Mr Goodbar, where she just goes to the disco every night, because she's such a mess, but when she goes into the club, she loses herself in the frenzy of the club, brings home a different guy every night and eventually comes home with a serial killer.

"No one would think that was the inspiration for Boogie Wonderland, but it was.

"We wanted a kind of dark sounding verse, which that is and then we wanted the chorus, when you metaphorically enter Boogie Wonderland - which to us was a state of mind where you could forget all your troubles - we really wanted that to be very happy sounding, almost Broadway melodic, which I think we got."



What a Fool Believes
This classic Doobie Brothers tune was written by Kenny Loggins and Michael McDonald. Loggins describes how he and McDonald started writing the song together before they even met.

"I had heard from my manager that he had got a call from Michael's manager, that Michael was looking for people to collaborate with him," Loggins recalls.

"He lived in LA and so did I and I went over to his house and I was unloading my guitar out of my trunk and he was in his house with the front door open, going through ideas, you know, just reviewing things that might fit for us to work together on.

"When I got up to the front door, he was playing… because I was already a fan of his, my imagination just kept going and I imagined the part of the song that goes 'She had a place in his life'.

"And so I knock on the door and I say, 'hey, Mike, that thing you were just playing, I think I know how the bridge goes'. And so we were collaborating before we met."
Source: www.bbc.com