There are five types of bums in the world – which one do you have?
Publish Date

Tuesday, 19 April 2016, 6:04PM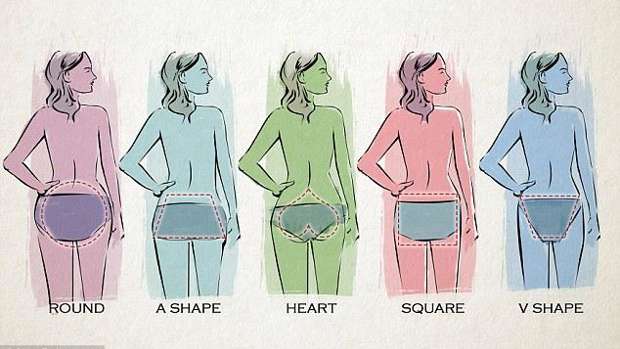 According to a new study there are five specific types of bums in the world – and every woman has a specific one.
The life-changing announcement comes from plastic surgeon Matthew Schulman, M.D, who's examined an estimated 50,000 butts from 35 countries as part of his work. So he knows his stuff.
And here they are - the five shapes a bottom can be:
THE V-SHAPE:
You'll know if you have a V-shape bum if the line from your hips to your pelvis runs inwards. Dr Schulman says this type is most common with women who have broad shoulders and narrow hips.


2. A-shape (also known as the trapezoid):
You're an A-shape if your bum gets wider below the hip bones.


3. Square:
This is when the line between your hip bone and outer thighs runs straight, perpendicular to the ground, with no outwards or inwards leaning.

4. Round

A butt that curves outwards then inwards in a big, peachy circle. Think Beyoncé or Kimmy K.

5. Upside down heart:

The upside down heart is like the round butt, but with more weight at the lower part of the hip.