Publish Date

Monday, 27 June 2016, 1:41PM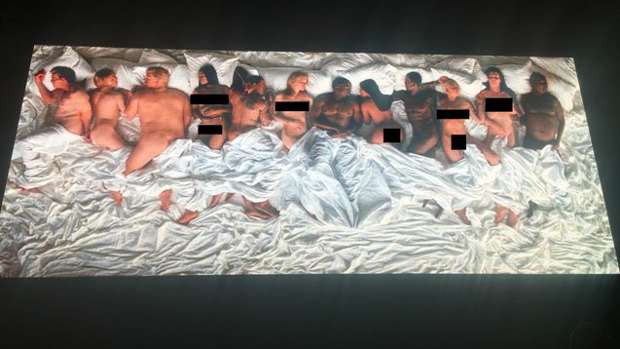 Seems everybody's talking about Kanye West's new "Fame" video that features wax figures of celebs sleeping naked in a bed together.
It's based on Vincent Desiderio's 2008 painting "Sleep".
The images from left to right are: George W Bush, Anna Wintour, Donald Trump, Rihanna, Chris Brown, Taylor Swift, Kanye, Kim Kardashian West, Ray J, Amber Rose, Caitlyn Jenner, and Bill Cosby.
But some are said to be the real people! Decide for yourself!