Join JT to relax, unwind and enjoy your evening.
Whether you're in the car heading home from work, spending the evening with the family or heading out for a delicious dinner with friends, JT has the perfect playlist of music you'll love!
Coast Nights is brought to you by Hell Pizza, supporting the Neonatal Trust.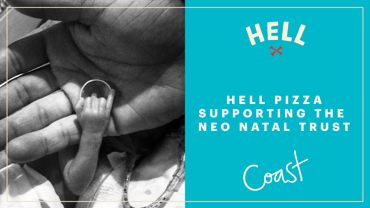 During September Hell Pizza are donating two dollars from every Unholy Donut to the Neonatal Trust.
Buy an Unholy Donut and you'll help raise sixty-six thousand dollars that'll help premature babies and families through their tough Neonatal Journey.
Neonatal receives no government funding and relies purely on donations, fundraisers and grants. For more info go to hell.co.nz.