Mel and JT's Book Club- A review of some must read books!
Publish Date

Tuesday, 17 March 2020, 3:32PM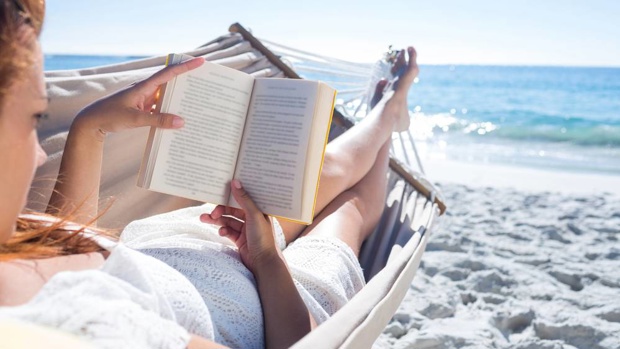 With so many things being cancelled of late and the boredom that comes with two-week isolation, Mel and JT have reviewed some of their favourite books that are sure to put a smile on your dial and get you out of those coronavirus blues!
We say that the reviews have come from both Mel and JT but unfortunately JT is a terrible reader and has only read one book over the past two years... So please enjoy four book reviews from Mel and one sad, measly review from JT! 
MEL'S BOOK REVIEWS: 
Title: American Dirt
Author: Jeanine Cummins

I couldn't put this down, beautifully written, this is the story of a woman and her son who are forced  to flee their comfortable life in Mexico and make their way illegally into the United States, much of it on top of the train system they call "La Bestia" (The Beast)
Title: Left for Dead 
Author: Nick Ward with Sinead O'Brien

This is the riveting true story of a man who was left for dead onboard a yacht during the tragic '79 Fastnet race, a race that starts in Cowes and rounds Fastnet Rock off the bottom of Ireland. A summer storm roared in, by the end of the race 15 sailors were dead, 5 boats sunk, 24 crews abandoned ship and 136 sailors rescued. It's extraordinary what Nick Ward went through before ultimately being rescued. Not just a book for sailors, it's a story of survival, lies, acceptance and a giant storm.
Title: Six Wicked Reasons
Author: Jo Spain

10 years ago Adam Lattimer vanishes, presumed dead. The strain of his disappearance breaks up his already fragile and fairly dysfunctional family. Ten years later, he shows up again! All the family descend on the Irish seaside village where they grew up. Everyone has a secret and there is a MURDER. Loved this – great characters and so many stories woven into one book.
Title: Grown-Ups
Author: Marian Keyes

I thought recently she'd gone a little off the boil, but with this book, she is back to her absolute best. The Caseys are a glamorous family, Johnny and his brothers Ed and Liam, their wives, all of their children.. but when Ed's wife Cara gets a concussion, she tells a few home truths at a dinner party. There is a lot going on under the surface in this family. This is your classic "I'll just read one more chapter" book, then you realise it's 2 am.  So enjoyable I tried to slow down reading at the end so it would last longer.
JT'S (only) BOOK REVIEW: 
Title: 'It's So Easy- and other lies'
Author: Duff McKagan 

Review: This is one of the only books I've managed to read cover to cover pretty much in one go, without leaving a dog-ear on page 77 where I stopped reading for the night and never picked it up again. No I actually READ this WHOLE book! It's about Duff McKagan, the bass player for Guns and Roses. At the height of their success, he was miserable. Drugs and alcohol took such a toll on his body, he nearly died. His comeback from near-death makes this book one of the most unlikely inspirational reads ever!
GIVE THESE BOOKS A READ AND LET US KNOW WHAT YOU THINK! 
Take your Radio, Podcasts and Music with you