A new study claims husbands cause mums twice as much stress as children
Publish Date

Thursday, 6 February 2020, 10:00AM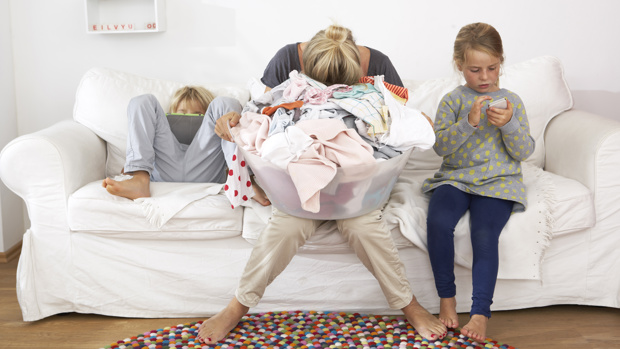 We've all cracked the joke that our husbands are like having an extra child in the family.
So this news probably won't come as a surprise ... but a study has revealed almost half of mums think their husbands cause them more stress than their kids.
The study asked more than 7,000 American mothers about their stress levels and the causes of them.
And the survey found that the average mum rates her stress levels an 8.5 out of 10, thanks to a lack of time and spouses.
"A 7-year-old is going to be a 7-year-old. But a 35-year-old acting like a 7-year-old is more stressful because they should know better," said one mother.
READ MORE:
• A new study claims grandparents who babysit their grandkids are more likely to live longer
"I am exhausted emotionally and physically when my husband comes home. He feels like another job," was another answer given to the survey.
Splitting up household tasks is another major source of stress, with over 75% of mothers feeling like they do most of the household and parenting chores.
Furthermore, a whopping one in five mums are stressed out on a daily basis because their spouse refused to help out with household tasks.
Interesting!