Five positive things you can do to instantly boost your mood this Mental Health Awareness week
Publish Date

Wednesday, 20 September 2023, 4:32PM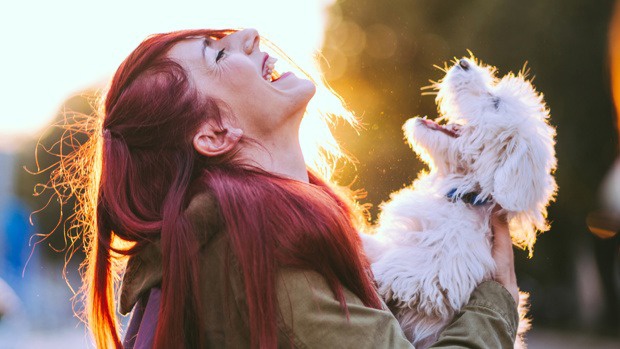 It's Mental Health Awareness Week, so what better time to check in with yourself and do something to help improve your mental health.
No matter who you are, or what you're going through, we all struggle with our mental health from time to time, but there are some quick and easy things you can do that will make you feel a bit more centred.
Here are five things you can try right now!
1. Listen to your favourite upbeat song
Music is a powerful thing that can instantly help us feel good. If we're honest, nothing feels better than putting on your absolute favourite song and having a little bit of a dance. Why not combo that with a quick stroll outside for double happiness?
2. Have a nourishing meal
Eating something that's good for you is a great mood-booster. In fact, protein-rich foods actually help to increase dopamine levels, and as we know, dopamine is the chemical in our brain that you feel good! And, you know, a little bit of chocolate never hurt anyone either... 
3. Focus on your breathing
When we're feeling anxious and stressed out, one thing we can all do is step back, take a break from what we're doing and take a deep breath in and out.
Try breathing in through your nose and out through your mouth in time with this:
It has a surprisingly calming effect!
4. Do something kind for someone else
If you are feeling a little bit stuck in your own head, focusing on doing something nice for someone else can actually help get you unstuck. A random act of kindness will not only make someone's day but yours at the same time.
5. Find a furry friend to cuddle up with
It's been scientifically proven that playing with or petting animals increases levels of oxytocin and reduces stress! If you don't have your own adorable dog or fluffy cat to cuddle up with, then ask a pet-owning friend or even head out to your local dog park where there are lots of pups eager for pats. Or just enjoy this puppy gif!
This Mental Health Awareness Week is on 18 – 24 September and the theme is 'Five Ways, Five Days'. You can find out more about it at mhaw.nz.
Where to get help:
• Lifeline: Call 0800 543 354 or text 4357 (HELP) (available 24/7)
• Suicide Crisis Helpline: Call 0508 828 865 (0508 TAUTOKO) (available 24/7)
• Youth services: (06) 3555 906
• Youthline: Call 0800 376 633 or text 234
• What's Up: Call 0800 942 8787 (11am to 11pm) or webchat (11am to 10.30pm)
• Depression helpline: Call 0800 111 757 or text 4202 (available 24/7)
• Helpline: Need to talk? Call or text 1737
If it is an emergency and you feel like you or someone else is at risk, call 111

Take your Radio, Podcasts and Music with you