Grandmother who works two jobs goes on dream Europe trip with family help
Publish Date

Thursday, 10 August 2023, 3:17PM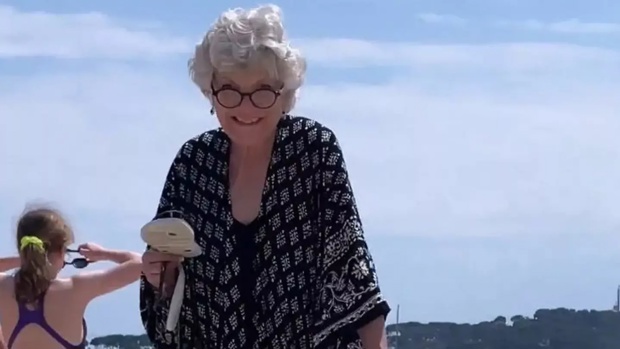 Hundreds of thousands of tourists flocked to Europe this year for a classic summer holiday but for one visitor, it was a trip of a lifetime.
At 65, Debbie Myers had worked two jobs all her life but never left the Americas until this year, when she travelled to Europe for the first time with her daughter, Shannon Galford, 34, SWNS reported.
Galford documented her mother's heart-warming reactions as she sat on her first plane to the UK and teared up seeing Paris for the first time from the taxi window.
Sign up to Coast's newsletter for exclusive prizes and to keep up to date with the latest.
Myers, a retail manager in Seattle, Washington, had often dreamed of going to Europe but could never afford the expense. However, when the pandemic hit, her daughter decided it was time to help her mother's dream come true.
Lockdowns gave Galford and Myers time to plan and save for the two-and-a-half-week trip around Europe. Family members also chipped in to cover the cost of flights and hotels so the only cost Myers needed to pay for was food and souvenirs.
Galford, who documented the trip on Instagram through several videos and posts, said she loved travelling. Although her mother and she hadn't been particularly closed, Galford wanted her to have the experiences she herself loved.
"Life is short. One day, the people we love will leave us and we will only have memories of the moments we made with them," she wrote in a caption on Instagram, alongside a video from their trip.
Galford continued, saying people can always make more money but can't make more time, encouraging viewers to spend it in beautiful places with people they loved.
Myers said she was deeply thankful for her daughter because without her, she never could have saved up enough to go.
Before the Europe getaway, Myers had been to New York, California and once took a cruise to Belize, making this by far her biggest trip. Together, the mother and daughter visited classic spots like London, Paris, and Florence as well as lesser-known destinations like Antibes and Burano.
While Myers said she would love to take another trip, she knew it would take several years to save up. In the meantime, she said she would cherish the memories of the trip.
Being able to set a goal and achieve it was also a "life-changing" experience that left her feeling empowered.
How sweet!!
This article was first published in the NZ Herald and is republished here with permission.
Take your Radio, Podcasts and Music with you