Here is what's being added to Netflix New Zealand in October!
Publish Date

Wednesday, 18 September 2019, 2:39PM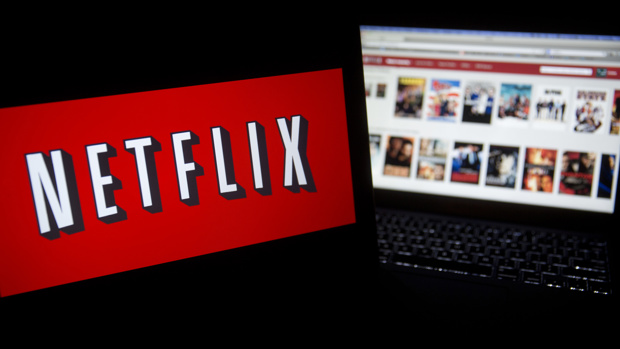 It's nearly October, which means it's time to get excited about all the new TV shows and movies that are about to be added to Netflix!
If you've been looking for the perfect excuse to sit on the couch for the entire weekend binge-watching TV, the streaming giant is here to help ...
Not only are there plenty of new series being added, including 'The Big Bang Theory: Season 12', 'Riverdale: Season 4' and 'Arrow: Season 7'.
READ MORE:
• The new Netflix show that every dog lover needs to watch
• The new Netflix show reportedly causing people to vomit with fear
We will also be getting access to HEAPS of our favourite movies, including 'Back to the Future Part III', 'Billy Elliot', 'Jaws ', and 'The Nutty Professor'!
So without further ado, here is what's about to hit our screens ...
October 1
Nikki Glaser: Bangin'
Carmen Sandiego: Season 2
The Big Bang Theory: Season 12
First Kill
Once Upon a Time in Venice
Where Hands Touch
Fed Up
The Green Hornet
Wild Wild West
Boo! A Madea Halloween
Arsenal
October 2
Ready to Mingle (Solteras)
Living Undocumented
October 4
El Dragón: Return of a Warrior
Big Mouth: Season 3
Raising Dion
In the Tall Grass
Rotten: Season 2
Creeped Out: Season 2
Super Monsters: Season 3
Super Monsters: Vida's First Halloween
October 5
Legend Quest: Masters of Myth
October 7
Match! Tennis Juniors
October 8
Deon Cole: Cole Hearted
The Spooky Tale of Captain Underpants Hack-a-ween
October 9
Rhythm + Flow
October 10
Riverdale: Season 4
Ultramarine Magmell
October 11
Shrek
Jaws
Gladiator
Pitch Perfect 3
Back to the Future Part III
Billy Elliot
Bring It On: Fight to the Finish
Elizabeth
Mercury Rising
Life
The Purge
The Nutty Professor
Sophie's Choice
Lost in Translation
The Tale of Despereaux
Jaws: The Revenge
Haunted: Season 2
Insatiable: Season 2
Plan Coeur: Season 2
El Camino: A Breaking Bad Movie
Wolkenbruchs wunderliche Reise in die Arme einer Schickse
La influencia
Fractured
The Forest of Love
YooHoo to the Rescue: Season 2
October 12
Banlieusards
October 13
Sicario
October 14
Martin Matte: La Vie, La Mort...Eh La La..!
October 15
Green Lantern
The Losers
Ninja Assassin
Beowulf
Demolition Man
Now You See Me 2
October 16
Park Na-rae: Glamour Warning
Ghosts of Sugar Land
Dolphin Tale 2
Arrow: Season 7
October 17
THE UNLISTED
October 18
Toon: Seasons 1-2
MeatEater: Season 8
Avlu
Baby: Season 2
Interior Design Masters
La casa de las flores: Season 2
Living with Yourself
Eli
Seventeen
Upstarts
The Laundromat
Tell Me Who I Am
Unnatural Selection
Mighty Little Bheem: Diwali
Spirit Riding Free: Pony Tales Collection 2
Inferno
October 22
Jenny Slate: Stage Fright
October 23
Breakfast, Lunch & Dinner
Dancing with the Birds
October 24
Daybreak
Grego Rossello: Disculpe las molestias
Burnt
October 25
Brotherhood
Nailed It! France (C'est du gâteau!)
Nailed It! Spain (Niquelao!)
Prank Encounters
Brigada Costa del Sol
The Kominsky Method: Season 2
Dolemite Is My Name
Rattlesnake
It Takes a Lunatic
Greenhouse Academy: Season 3
The Commuter
October 28
A 3 Minute Hug
Little Miss Sumo
Fantastic Beasts and Where To Find Them
October 29
Arsenio Hall: Smart & Classy
October 30
Flavorful Origins: Yunnan Cuisine
October 31
Nowhere Man
Kengan Ashura: Part ll
Coming in October
My Next Guest with David Letterman and Shah Rukh Khan
Wounds
Take your Radio, Podcasts and Music with you