Here is what's coming to Kiwi streaming service Neon in December 2022
Publish Date

Sunday, 27 November 2022, 10:29AM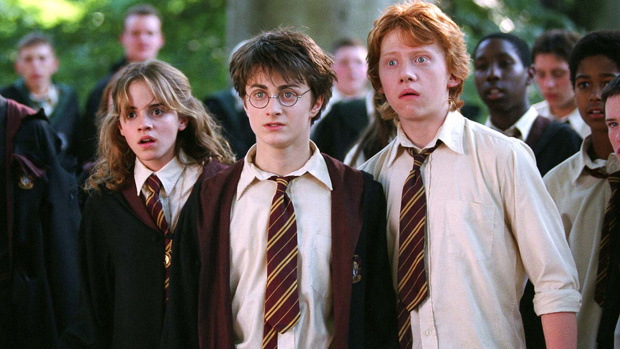 While summer nearly here, you still can't beat an evening relaxing in front of the tele while watching some great movies and TV shows ...
And now Kiwi streaming service Neon has announced everything that's coming to our screens in December!
They have some awesome new shows and flicks coming, plus heaps of Christmas films.
We can't wait!
December 1
Aftertaste
Harry Potter and The Philosopher's Stone
Harry Potter and The Chamber of Secrets
Harry Potter and The Prisoner of Azkaban
Harry Potter and The Goblet of Fire
Harry Potter and The Order of the Phoenix
Harry Potter and The Half Blood Prince
Harry Potter and The Deathly Hallows Part 1
Harry Potter and The Deathly Hallows Part 2
The Batman
Assassins
The Dissident
Girls Can't Surf
My Zoe
December 2
Gossip Girl S2
Paw Patrol S7A
Dashing in December
Gingerbread Miracle
The B*tch Who Stole Christmas
A Hollywood Christmas
PAW Patrol: Mighty Pups
PAW Patrol: Jet to the Rescue
Werewolves Within
December 3
The Northman
The Justice of Bunny King
December 4
Firestarter
Percy Vs Goliath
December 5
Pig
December 6
His Dark Materials S3
December 7
Deer Squad
Crawlspace
December 8
Excalibur
December 9
Chucky S2
Mark, Mary and Some Other People
December 10
Monster Family 2
12 Strong
December 11
Unveiled: Surviving La Luz del Mundo
Eraser: Reborn
December 13
The Departed
Icahn: The Restless Billionaire
December 14
Dark Side of the Ring: After Dark
The Dark Tower
December 15
Fortress: Sniper's Eye
December 16
Call Me Miss Cleo
X
Teen Titans Go & DC Super Hero Girls: Mayhem in the Multiverse
December 17
Dog
December 18
Shaq
December 19
Longmire
Longmire S2
Longmire S3
Longmire S4
Longmire S5
Longmire S6
December 20
V for Vengeance
December 21
Tango & Cash
Master of Light
December 22
Happening
Den of Thieves
December 23
Catfish: The TV Show S8D
Secret Headquarters
December 24
Back to the Future
Back to the Future 2
Back to the Future 3
December 26
Branson
The Amazing Mr. Blunden
December 27
Forgetting Sarah Marshall
December 28
The Cleaning Lady S2
Identity Thief
December 29
Morbius
December 30
Chasing Famous
Green Zone
December 31
Bill Maher: #Adulting
Marlon Wayans Presents: The Headliners
Yvonne Orji: A Whole New Me
Take your Radio, Podcasts and Music with you