Listen to John Lennon and Elton John's 1974 live performance of "Whatever Gets You Thru the Night"
Publish Date

Thursday, 16 November 2023, 8:48AM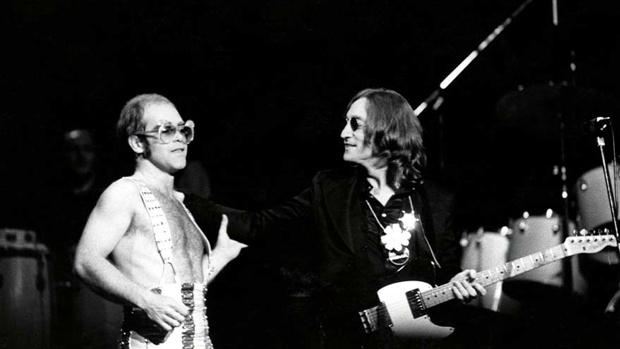 This week in 1974, John Lennon was #1 on the US Singles Chart with "Whatever Gets You Thru the Night", which would go on to be his only solo #1 while he was alive.
Elton John helped John record the track, lending his talents to keys and vocal harmonies, and while recording the track Elton loved what he was hearing and claimed that it was a #1 hit.
John wasn't so sure, eventually agreeing to a bet that if "Whatever Gets You Thru The Night" hit #1, John would have to come out and do a guest appearance at one of Elton's shows.
Despite John having never toured as a solo artist, and not really playing anything that you could count as a show since The Beatles had stopped touring, on November 28, 1974, he appeared on-stage halfway through Elton's Thanksgiving show at Madison Square Garden.
The two played "Whatever Gets You Thru The Night" together as well as "Lucy In The Sky With Diamonds" and Paul McCartney's "I Saw Her Standing There"
"We thought we'd do a number of an old estranged fiancee of mine called Paul. This is one I never sang. It's an old Beatle number, and we just about know it."
This would be John Lennon's last real live performance. That night, backstage, John also made up with Yoko Ono.
Relive the evening below with these videos - real audio recordings with photo and composite video footage:
John Lennon & Elton John – "Whatever Gets You Thru the Night"
John Lennon & Elton John – "Lucy In The Sky With Diamonds"
John Lennon & Elton John – "I Saw Her Standing There"

Take your Radio, Podcasts and Music with you