New movie theater allows you to bring your dog and drink bottomless wine for just $15!
Publish Date

Sunday, 2 June 2019, 1:09PM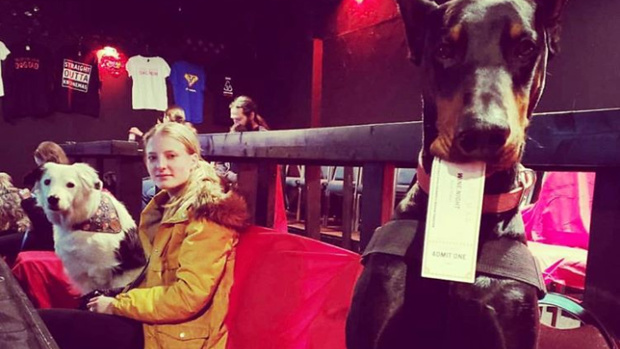 Possibly the BEST movie theatre in the world has just opened.
What makes it the best, you ask?
Only the joy of watching a movie with a glass of wine in your hand and a sleeping pooch on your lap!
That's right.
What's usually an experience you only get in the comfort of your own home, one man has turned into a public activity.
However, before you get too excited, there is one problem with this simple combination of dogs, wine and a good film ...
And that is it's not available in New Zealand. 
The dog-friendly movie theatre is currently only in Texas.
K9 Cinemas in Plano opened at the end of 2018 and was designed to allow dog-lovers to bring their best friends with them to flicks.
It was created by Eric Lankford and his Australian Eskimo, Bear, after he spotted a gap in the market.
A ticket for one human and one dog, including bottomless wine (or four whiskeys) costs a very reasonable $15.
READ MORE:
• Pet owners are going crazy over this $2 Kmart cleaning product!
• Woman sparks outrage after having her healthy dog put down so they could be buried together
You can bring a second dog — but no more than two per person — for an extra $5.
While the theatre doesn't show new films, it has theme nights and one-off screenings.
Just as at any cinema, you can buy snacks to munch on during the film — and dog-friendly ones too.
There are a few rules to note: You (understandably) have to clean up after your pooch, and on your first visit you need to bring papers from your vet saying your four-legged friend is up to date with vaccinations.
Fingers crossed a theatre like this opens on our shores soon!
Take your Radio, Podcasts and Music with you