The best fish and chip shops throughout New Zealand have been revealed
Publish Date

Monday, 28 December 2020, 9:56AM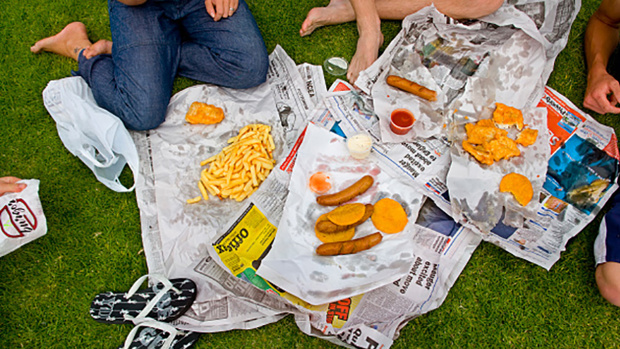 When it comes to Kiwis and their fish and chips, it's serious business.
After revealing their favourite bakeries in New Zealand, Kiwis have opened up about their favourite place to tuck into the greasy goodness of fish and chips.
Up and down the country hundreds of shops were nominated and praised, but here are your favourite spots, as recommended by you ...
Devon Sea Foods, Rotorua:
Rated 4.9/5 on Facebook, Devon Seafoods has fans from around the globe including Canada, England and Australia. Their fish is fresh, light and crispy and is the go-to chippie in Rotorua.
Bobby's Fresh Fish Market, Tauranga:
Known as the most popular fish and chip shop in Tauranga, you often have a long wait but locals and tourists will tell you it's worth it every time. Bobby's sits on the wharf overlooking the sea, providing a brilliant backdrop to munch down on the freshest fish in town. The batter is crispy and chips crunchy on the outside and soft on the inside.
Captain Ben's, Christchurch:
This place is famous in the South, with owners Mei Yee Lu and Thanh Bang Lu helping students cure their hangovers for years! Their chicken burger is a favourite among regulars and they've even morphed KFC's double down into their own delicacy.
Kaiaua Fisheries, Whakatiwai:
"Worth the drive" and "you have to eat here" tells you all you need to know about the tiny fish and chip shop that is located east of the Hunua Ranges and on the waterfront of the Firth of Thames. They guarantee 100 grams or more of fish fillet in every fish order and it comes wrapped in the old school newspaper print. Choice!
The Flying Squid, Dunedin:
Rated 4.8/5 on Facebook, The Flying Squid, based in North Dunedin, is considered by many to be the most amazing fish and chip shop in Dunedin. Customers have called their blue cod the best in the South Island and they cater for those who are gluten intolerant. Locals flock for their $2 shoestring fries with the option of garlic salt.
Fish Smith, Herne Bay, Auckland:
Wow! Fish Smith is its own dining experience. The fish is flaky, extremely fresh and the chips were crispy and salty. Fish Smith was ranked in Metro's top 5 best fish and chips in Auckland for 2018.
Greenwoods Fresh Catch, Epsom, Auckland:
It'd be hard to find a more passionate fish and chips chef in Auckland. Owners Thomas Ng and wife Lilian Sng hand pick their fresh fish at the markets and offer the option of battered or crumbled fish. A number of customers have rated the shop as their favourite chippie, highlighting the freshness of the fish and the vibrant flavours that add a zing to your mouth. Greenwoods was ranked also in Metro's top five fish and chip shops for 2018.
Opunake Fish, Chips and More, Taranaki:
Opunake is a small town in the Taranaki region, but its reputation for good fish is BIG. Every local's favourite, Opunake Fish, Chips and More was the only New Zealand chippie to be mentioned in the Lonely Planet's guide to travellers 2017, and with good reason.
Toby's Seafood, Otahuhu, Auckland:
Toby's in Otahuhu received an overwhelming bout of love from locals. The takeaway joint specialises in cooked seafood meals but also sells cold seafood dishes and fresh fish, making it a great place to come for all taste buds.
Mr Grumpy's, Foxton Beach:
You always know what Mr Grumpy will give you - good Kiwi style fish and chips at a great price, fast service, and friendly staff. Mr Grumpy's is a favourite among Foxton locals and tourists. Their burgers are to die for with fresh ingredients and fish cooked to perfection with the batter nice and crispy and fries well-drained.
Lockies, Hampden, Otago:
What the town lacks in size, it makes up for it with some of the best fish and chips in the country. World-famous for its blue cod and elephant fish, Lockies has attracted tourists to Hampden over the years including diners from Australia, USA, and England. Fresh from the harbour, their fish melts in your mouth while the batter is crispy and light.
Plimmerton Fish Supply, Porirua:
Dubbed the "best fish and chips in 250km" by one local, people drive from far and wide to get their hands on a piece of Plimmerton! According to one local, all the cooking is done in rice bran oil so there is no fatty taste residue. The servings are generous, fish is thick and delicious and their potato fritters are a crowd favourite.
Marsic Brothers, Glen Innes, Auckland:
This could possibly be a case of saving the best for last. Marsic Brothers are widely respected in Auckland as one of the most consistently brilliant fish and chip shops in the country. Rated in Metro's top five fish and chip shops in Auckland, Marsic Bros will cook your catch for you, or will offer you their own delicious crumbed fresh fish. Especially good is the hot smoked salmon — lovely crumbled into cooked pasta with lemon and capers. The Marsic brothers bring in fresh fish every day, unlike some other stores that'll buy their fish every two or three days.
This article was first published on nzherald.co.nz and is republished here with permission.
Take your Radio, Podcasts and Music with you