The Notebook turns 15 years old! But it turns out these ICONIC scenes almost didn't happen ...
Publish Date

Wednesday, 26 June 2019, 4:09PM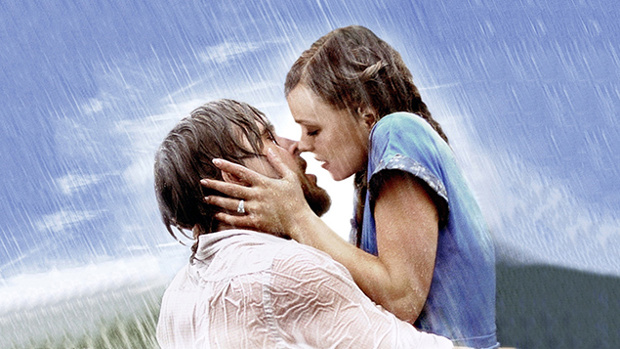 The Notebook is hands down one of our favourite romantic movies of all time and this week marks the film's 15 year anniversary!
Boy, how time flies …
For starters, the part of the star crossed lovers Noah Calhoun and Allie Hamilton made famous by Gosling and McAdams could have actually gone to Tom Cruise and Britney Spears!
Whaaaaaat?! We cannot even imagine what that would have been like …
To be fair, the Mean Girls actress absolutely nailed it in her audition tape:
Meanwhile, Tom Cruise was the top pick to play Noah when Steven Spielberg attached to the film, but scheduling conflicts stopped that from becoming a reality. The Notebook was eventually directed by Nick Cassavetes who wanted Gosling for the lead. Phew!
In an interview with Company magazine, Gosling revealed that Cassavetes had said exactly why he wanted him for the part of Noah.
"He looked at me and said, 'I want you to play this role because you're not like the other young actors out there in Hollywood. You're not handsome, you're not cool, you're just a regular guy who looks a bit nuts."
Not handsome? We beg to differ!
Another strange fact about The Notebook is that the famous boat scene where Noah and Allie are rowing through a swan-filled lake almost didn't happen.

According to Cassavetes, the studio didn't want the memorable scene to happen.
"They were like, 'You can't do the birds. There's just too much—you've got to take the birds out.' We said, 'How come?' And they said, 'It just doesn't work. We talked to every animal wrangler—you can't do it. The birds aren't trained. You've got to take it out.'"
However, Cassavetes was so determined to keep the romantic scene that he actually raised birds on the set to use for the film.
"We went down and bought a trailer like the back of one of those semis, talked to some of the animal people down there and bought a bunch of hatchlings and just raised them as chicks and marched them out to the lake every day and fed them out there. By the time the movie was shooting, they were kind of grown, but they had been fed out there every day," he revealed. "So, when the studio came down to see the scene—because they didn't believe we could do it—the guy marched them out there like the Pied Piper and they went out on the lake. We were happy to do that on a technical level because the birds are so beautiful."
Well, we are definitely thankful for his dedication!
Another important scene that nearly didn't happen was the moment Noah asks Allie "what do you want?"

The full screaming match from Gosling was apparently not in the original script and was actually an improvisation by the actor.
According to E! Gosling was "so into his character that he came up with it on the spot".
Well, we definitely can't imagine The Notebook without that heartwrenching moment.
Take your Radio, Podcasts and Music with you