This couple's 'usual' love story has gone viral for the cutest reason
Publish Date

Tuesday, 18 April 2023, 1:34PM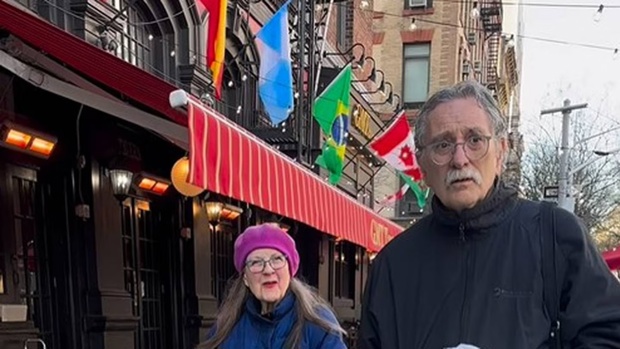 The story of a couple's romantic first meeting has gone viral with millions touched by their sweet origin story.
Talking to the creators of the Instagram page, Meet Cute NYC, a couple told the story of how they met 30 years ago in Grand Central Station.
When asked how they met, David told the videographer, "I used to supervise the train operations in Grand Central Terminal in New York and I had an office, in the track area that had one-way glass through it."
"One day she got off the train and I saw her coming through the platform. I was looking through my one-way glass so the next day I put the train on the same track so I could see her again."
David was so determined to see his now-wife Bonnie again that he used his authority to alter what time the trains would depart the platform.
It worked in David's favour though, "One day she came up, got close to the one-way glass and saw me inside and smiled, the next day I went out and introduce myself," he said smiling.
Bonnie "had no idea" David had moved the trains to meet her until a few months into their relationship and said she thought the move was "very unusual".
"So the next time somebody changes the gate on your plane, (they're) just trying to get a date," David joked.
Now if you're wondering - like we are - whether the move could have gotten David in trouble, rest assured that there was no threat to safety so he got off without a telling-off.
"I was in charge, there was no threat to safety or anything, I was just putting the trains where I had a chance to meet her," he said before explaining the secret to 30 years together... "Yes, honey."
The comment section on the video has been flooded with people sharing their admiration for the pair.
One person commented, "The man truly interested always has a plan," with a second adding, "When I tell you a man will move mountains (or trains!) when he is into you, he will do it."
Another commented, "The thing that really moves me is that 30 years ago was the 90s, this feels like a 50/60s time period story. Love is timeless."
We need this made into a movie ASAP!
Take your Radio, Podcasts and Music with you