Woman left with "Angry Bird" eyebrows after botched beauty treatment
Publish Date

Thursday, 1 August 2019, 2:30PM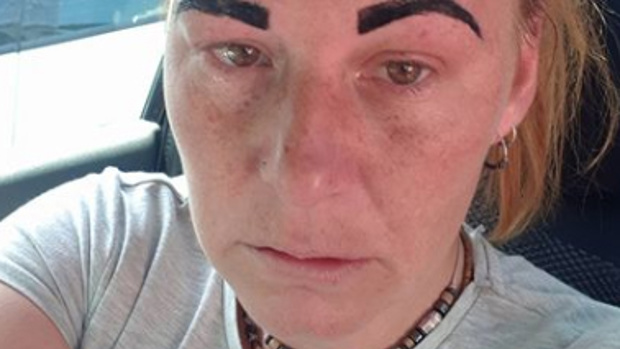 Thick, dark eyebrows are all the rage in the beauty world, but one woman's quest for the perfect brows ended in disaster when a beautician left her with Angry Bird-like arches above her eyes.
The British woman was set to undergo a regular eyebrow wax but sadly did not get the result she was after.
Instead, she was left hysterically crying and begging for help.
When Colline Rees turned up to her appointment at her local beauty salon her usual beautician was busy, so a young trainee stepped in to do the brow wax.
After the treatment, the trainee told Rees that she just needed to tidy up her brows with some pencil.
But before she could fix her mistake, Rees sat up to look in the mirror and saw most of her left eyebrow was missing.
The trainee apologised profusely to the mother-of-three who, by this time, was hysterically crying, before another beautician stepped in and offered to rectify the disaster with a bit of tint.
But when she sat up for a second time, her brows had the appearance of two thick black slugs.
Taking to Facebook to post a plea for help, the 37-year-old shared photos of her eyebrows throughout the procedure.
"I didn't know whether to laugh or cry," the distraught woman said.
"All my close friends and family were saying I look like something out of the Angry Birds game."
"I was mortified, absolutely horrified," she continued.
"I said to the girl 'Are you kidding me, is this a joke?'"
According to Rees, she will "never go to a salon to get my eyebrows done again."
Take your Radio, Podcasts and Music with you