Anne's horrific confession
Section

Publish Date

Monday, 11 March 2019, 3:10PM
Anne Hegerty is a fan favourite on the show, she's known for her great quips and quick wit, but there was a case of TMI last night.
While chatting before the chase, Catherine mentioned how Anne was her inspiration.
After Catherine said that she'd love to be Anne, Anne replied with how she'd love to be a police officer.
"I want to be you. I envy police officers…"
But it wasn't for the most conventional reason...
"Because I have to buy my own handcuffs."
Bradley Walsh's face summed up everyone's reaction to the startling revelation.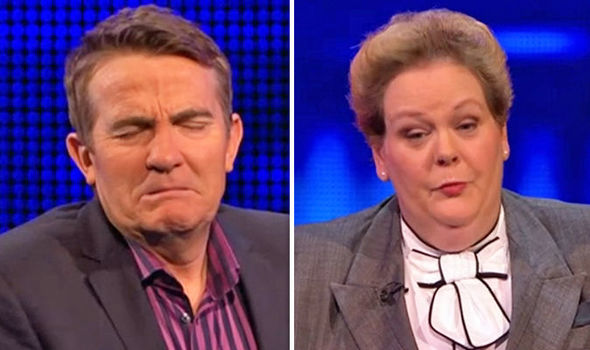 WATCH MORE: 
It looks like Brad's not going to be able to get that mental image out of his head for quite some time!