Bradley Walsh loses the plot after coming across a hilarious question on The Chase
Publish Date

Thursday, 21 February 2019, 8:24AM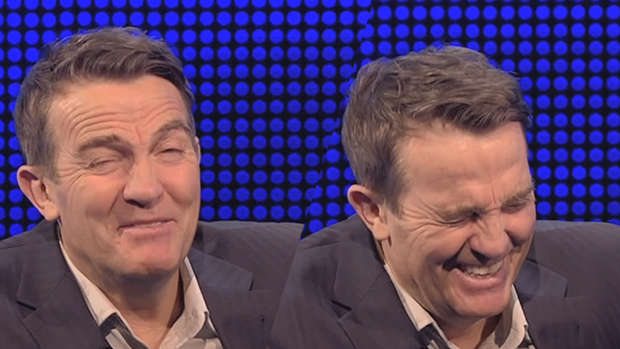 Bradley Walsh has had his fair share of hilarious moments on The Chase over the years, and this might just be another one.
Just like the infamous 'Fanny Schmelar' question from a few years ago, as soon as Bradley read this question out he started to giggle.
"The knob-headed giant gecko is native to what continent?" Bradley asked while struggling to keep a straight face. 
After Liz managed to guess the correct answer, Bradley asks "You ever seen one?" before breaking into a fit of laughter.
WATCH MORE: 
What a great question!