Lee Child reveals Jack Reacher's interesting connection with New Zealand
Publish Date

Monday, 26 November 2018, 12:26PM
Lee Child is an award-winning author that has credited New Zealand with a lot of his success as a writer, and he opened up about this love for our small country with Jason and Bernadine. 
"I love New Zealand for that, it was the first country on board, per capita sales here are better than anywhere else in the world. I just really regret the population is kind of small..." 
READ MORE: 
But it seems that Lee's connection goes further than just sales, as he revealed that his most popular character, Jack Reacher, was based off a lock forward.
"My image is a lock forward, like an All Black lock forward," Lee says.
"Brodie Retallick!" Jason says.
"Kieran Read!" Bernadine replies, "He might be retiring soon, he might be available!" 
Lee then revealed that he'd never say it to their face, but he needs a "slightly ugly guy," or someone that isn't particularly handsome.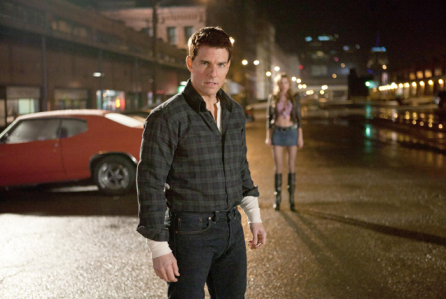 Tom Cruise as Jack Reacher (Photo / YouTube)
Who knows if Lee is going to choose an All Black for the Jack Reacher TV show, but we can only hope for it! 
Make sure you watch the full interview with Lee above.