Meryl Streep's stolen chair
Publish Date

Wednesday, 10 January 2018, 8:17AM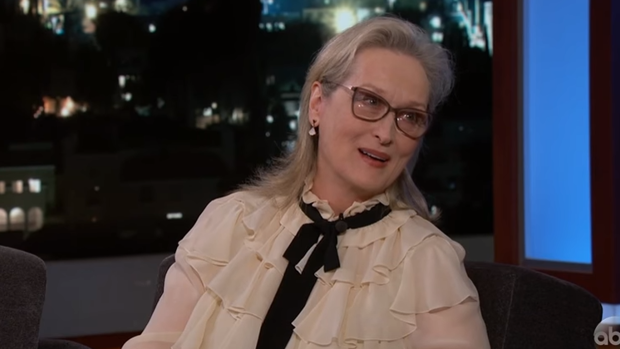 Mariah Carey accidentally found herself sitting in Meryl Streep's chair at the Golden Globes earlier this week.
Mariah was very apologetic to Meryl when she found herself in the award-winning actress' seat at the Golden Globes, but Meryl wasn't worried about what happened and even offered to sit on her lap!
Speaking on Jimmy Kimmel Live!, she said: "B***h stole my seat! There she was next to Spielberg, sucking up. I said, 'No, no, stay there.' I said I'll sit on your lap."
And soon after it all happened, Mariah rushed to social media to apologise to Meryl.
She revealed on Twitter: "Got caught mingling on the way to the loo during a commercial break.. took the first seat available, happens to be right next to Steven Spielberg. Cut to next commercial break, guess who comes back to her seat...(sic) ... (me) Dear Meryl, please forgive me!!!
With Meryl responding; "You can take my seat any time!"
Meanwhile, Kelly Clarkson also had a run in with Meryl at the Golden Globes and says meeting her on the red carpet was the most "favourite moment" of her life.
The 35-year-old singer was left starstruck when she received an affectionate embrace from the iconic singer and actress during the ceremony, and has said that alongside becoming a mother to her two children River, three, and Remington, 20 months, the moment marks one of the greatest days of her life.
She gushed: "Meryl Streep caressed my face on the red carpet, so that would probably be my favourite moment of life - other than childbirth, I'm supposed to do that."
Kelly presented the award for Best Original Song alongside country singer Keith Urban and surprised the star-studded audience by singing the results.
She said of the fun twist: "That was Keith's idea. I was nervous about it. I was like 'Oh God! Of course, we're like the musicians doing it,' but it was fun because we're the musicians up there."
You can watch the hilarious moment below!