Watch Shaun Wallace from The Chase make a surprise appearance at an Auckland pub quiz
Publish Date

Wednesday, 13 February 2019, 3:59PM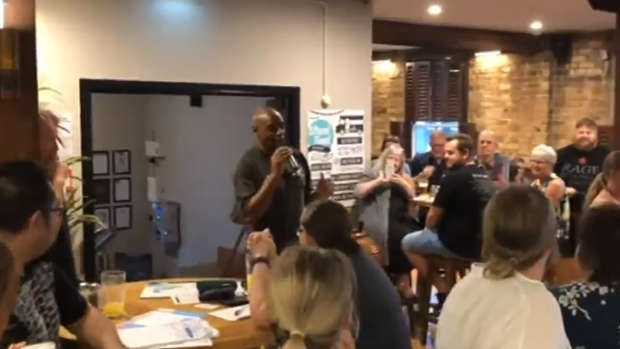 Auckland pub quiz attendees were treated to a special treat just last night when Shaun Wallace from The Chase made a surprise appearance at their local.
The Chaser stopped by The Horse and Trap as well as a few other pubs in the Believe It Or Not Quiz and challenged participants to one on one battles.
Take a look at a video from one of the pubs here:
"When he walked in, it was like Tom Jones walked into the room," quiz host Brent "Riggsy" Riggs told NZ Herald. "It was more than crowd goes wild, it was more like cougars gone wild."
"They went nuts and I just handed over the microphone and said, 'You're pretty good at answering the questions but how good are you at reading them?'"
READ MORE: 
We were lucky enough to have Shaun stop by the studio just this morning and have a chat to Jase and Bernie about his quizzing life.
Make sure you tune in tomorrow morning from 6AM to hear the interview!