Watch the hilarious moment an overweight cat gets stuck in a chair
Publish Date

Wednesday, 20 February 2019, 4:13PM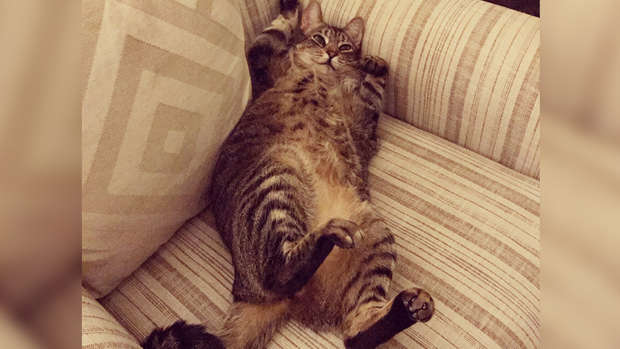 An overweight cat has become an internet phenomenon after unfortunately getting caught in the arm of a chair.
The ginger cat just wanted to jump into the comfy looking wicker chair, but his plans of relaxation were stopped by the pesky armrest.
Take a look at the hilarious video here:
After the cat realises that there isn't any point in struggling, he calmly squeezes himself through the gap and settles down on the chair. 
READ MORE: 
Congratulations Mr. Ginger!