Watch the terrifying moment Nicole Kidman rescues a giant tarantula from her pool
Publish Date

Tuesday, 31 July 2018, 1:54PM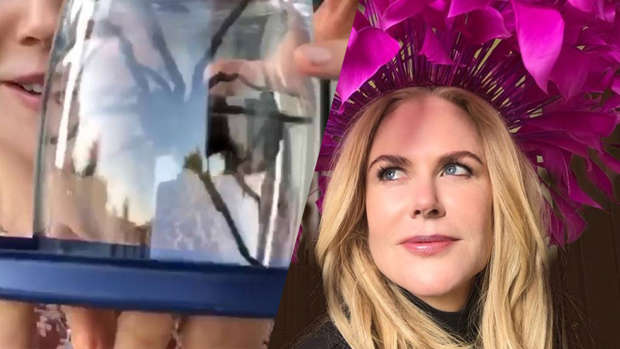 Nicole Kidman has proved she's a true blue Australian after rescuing a giant tarantula from her swimming pool.
While her children screamed in terror in the background, the 51-year-old actor maintained her cool and captured the eight-legged critter in a jar.
READ MORE:
Kidman took to Instagram to share the clip saying: "House guest! Catch and release ...spider released unharmed and healthy."
In the video her kids can be heard screaming and yelling at their mother to "step back" as the spider made its way to the pool.
"It's a tarantula, right mum?," they add.
READ MORE:
Kidman then gives her followers a close-up look of the giant spider inside a glass jar.
"I'm having to take care of this spider, help," she said smiling.
Hundreds of fans have congratulated the brave mum.
"Thank you for rescuing this beautiful tarantula," one Instagram user wrote.
"That's insane. You are very brave," wrote another.
This article was first published on nzherald.co.nz and is reproduced here with permission.