Stephanie Jones Book Review - Small Fry
Publish Date

Wednesday, 3 October 2018, 2:58PM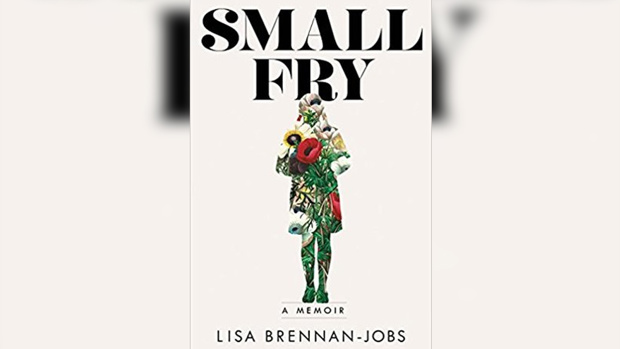 The life and times of Apple co-founder Steve Jobs, who died in 2011, have been canvassed exhaustively and in many mediums, from Walter Isaacson's authorised biography to its adaptation, the Sorkin-scripted 2015 feature film by Danny Boyle, in which a turtlenecked Michael Fassbender played Jobs in his element – issuing strident commands to colleagues, tinkering with prototypes and holding a global audience captive from a Palo Alto stage, the screen behind him filled with the newest manifestation of his genius.
The film lays out the headlines of Jobs's relationship with Lisa Brennan-Jobs, the eldest of his four children, from his denial of paternity to their reconciliation. But for the first time Brennan-Jobs herself is enhancing the discourse, with a scorchingly frank memoir, Small Fry, that views Jobs from an angle as unflattering as any we've seen and proves that genius and fallibility are comfortable bedfellows.
It isn't fair, though, to characterise Small Fry as a Steve Jobs story: for a long time, the author was simply Lisa Brennan, daughter of Chrisann, who met Jobs in their California high school and gave birth to their child in her early 20s. Brennan-Jobs is explicit in her account of what early, unplanned parenthood did to the trajectory of her mother's life, her work as an artist hindered by financial and housing insecurity.
Throughout Brennan-Jobs's childhood, her father wanders in and out of frame, insisting on a DNA test, suggesting in a Time interview that Chrisann had been promiscuous at the time of her daughter's conception, and paying child support only when forced to by the courts. He timed the ultimate legal agreement for days before he knew Apple (and his personal wealth) was set to soar in value, thereby keeping his contribution to a minimum.
As a case study of the deceptively sunny allures of California, Small Fry resembles Glen David Gold's brutal memoir I Will Be Complete, where parental shortcomings are likewise manifold and breadline lives are juxtaposed with bizarre exhibits of swelling wealth: in one of Brennan-Jobs's more jarring passages she visits her father's sparsely furnished mansion, where he screens old movies and feeds her a strict vegetarian diet. Jobs's fetishistic approach to food and hostility to disobedient tablemates comes up repeatedly, evidence of what Brennan-Jobs calls "a thin line between civility and cruelty in him". It's there too in Jobs's repeated denials that he named the Lisa, the first Apple computer, after his daughter: it's only when the questioned is posed by Bono during a lunch at the rock star's Italian villa that he finally answers in the affirmative.
The most striking aspect of Small Fry is not Jobs's behaviour but Brennan-Jobs's neutral tone, as if her upbringing drained her of rage. And her father's incompetence in the personal sphere are counterweighted by strokes of fortune: a tight bond with her mother; a kinship with Jobs's sister, Mona, a champion and protector of her niece; and sympathetic neighbours who at one point house Brennan-Jobs and ultimately pay part of her Harvard tuition, outraged by Jobs's use of money to wield power.
"What use was his genius to me?" wonders Brennan-Jobs, and there's no obvious answer. The memoir ends with a brief cinematic coda that shows father and daughter at a copacetic junction, death looming overhead. If the author harbours any bitterness it's undetectable, but the inescapable conclusion is that Steve Jobs left this world having lost a lot more than he made.
To be in to win a copy of Small Fry click here.
Every week Stephanie reviews the Book of the Week.
As the Coast book reviewer, Stephanie Jones shares her thoughts each week on the latest releases.
Stephanie has a BA (Hons) in history and English literature, and a background in journalism, magazine publishing, public relations and corporate and consumer communications.
Stephanie is a contributor to the New Zealand Book Council's 'Talking Books' podcast series (listen here), and a member of the 2016 Ngaio Marsh Award judging panel. She can be found on Twitter @ParsingThePage.

Take your Radio, Podcasts and Music with you