Stephanie Jones Book Review: The Perfect Mother
Publish Date

Thursday, 28 June 2018, 3:47PM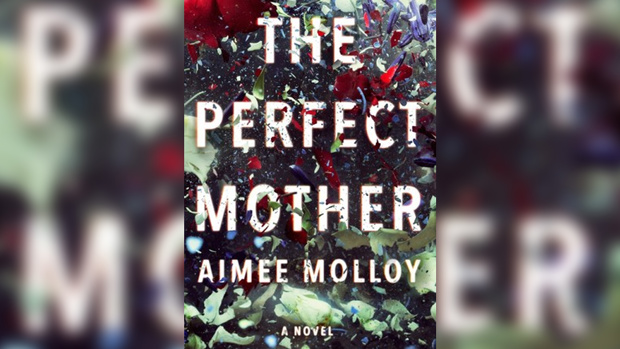 Any novel with 'perfect' in the title is mining a rich vein of irony, judging by the latest fiction. Karen Hamilton's The Perfect Girlfriend is a blackly funny portrait of a personality-disordered woman who refuses to be excised from her ex's life ("I'm not going to be ignored, Dan") and on its heels comes The Perfect Mother, a dance of dread involving a "mommy group" and a missing baby.
Aimee Molloy's novel has notes of melodrama but is grounded enough to shock and chill – and anyone who is especially troubled by stories of children in danger, even invented ones, should proceed with caution. Her protagonist is Winnie, the single mother of baby Midas and a well-liked but rather opaque figure to the others in a hastily assembled group of new mothers: the leader, Francie, "Miss Eager-to-be-Liked, to not screw anything up"; the pretty, popular, trustworthy Colette; Nell, a cool, private Brit; and the lone male, a stay-at-home dad the women assume is gay. They call him by a nickname, Token.
The topline narrative involves a girls' night out and its aftermath, when Winnie discovers the disappearance of Midas from her New York apartment. He'd been in the care of a babysitter appointed by the other women. The detective working the case tells Francie the circumstances provoke more than the usual suspicions: "When there's no sign of forced entry, no revenge motive, we have to start looking in places we don't want to look."

While this storyline plays out, Molloy pores over the fractious, explicitly imperfect lives of the women, beginning with the tragic Winnie, who reinvented herself and left behind early success, torment and grief. Francie's marriage is foundering on the rocks of financial stress, and Colette and husband Charlie are sharing the care of their infant Poppy while juggling careers in a dicey trade-off, with mother privately worrying that daughter isn't hitting her developmental milestones.
Molloy employs a classic psychological-thriller technique by playing with perspective, alternating between the first- and third-person voices and keeping the narrative rolling along unstable tracks. There's plenty of utility in this approach, and it makes for a decent shock at the climax, but at times the number of voices becomes cacophonous, with a tangle of themes struggling to cohere: missing child, women grappling with work and marriage and motherhood to a point where an abducted child is just another stressor among many.
And that's The Perfect Mother's strong suit, more than the major plotline – the sympathetic depiction of women in the trenches, whose privilege fails to insulate them from the trenches of new parenthood. They are affluent white New Yorkers whose biggest obstacle is just falling pregnant, because they've dedicated their most fertile years to highly paid work; alpha females who are accustomed to competing; and though Molloy has them eyeing each other's clothes and homes and wordlessly calculating financial status, she also depicts them as caretakers, kind and forgiving and alert to unhappiness. Sometimes it takes a village to save a child.
To be in to win a copy of The Perfect Mother click here.
Every week Stephanie reviews the Book of the Week.
As the Coast book reviewer, Stephanie Jones shares her thoughts each week on the latest releases.
Stephanie has a BA (Hons) in history and English literature, and a background in journalism, magazine publishing, public relations and corporate and consumer communications.
Stephanie is a contributor to the New Zealand Book Council's 'Talking Books' podcast series (listen here), and a member of the 2016 Ngaio Marsh Award judging panel. She can be found on Twitter @ParsingThePage.

Take your Radio, Podcasts and Music with you