Stephanie Jones Book Review
Publish Date

Thursday, 28 September 2017, 12:14PM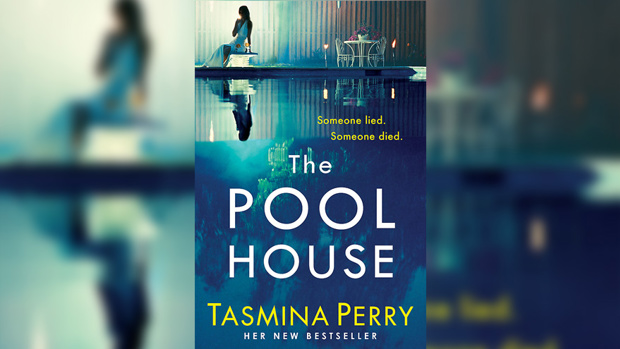 Author

By Stephanie Jones
In the specific genre of racy melodrama, Tasmina Perry's The Pool House is no match for the best of Jilly Cooper, but a scene of a vigorous polo match suggests Perry has a jolly good sense of her audience. She also has a penchant for high-end houses where Something Once Happened: 2016's The House on Sunset Lake concerned secrets and lies in the American Deep South, and this year's installment (because it does have the feel of a loosely connected series) has a young British caterer, Jem, accompanying her husband, Nat, to the Big Apple as he attempts to break into the New York magazine publishing market.
Jem and Nat are poor cousins to many of his moneyed, ultra-connected colleagues, but husband convinces wife that a $20,000 summer share in a luxe Hamptons property known as the Pool House is the networking opportunity that will set them up for life. They're sharing with three other couples who are generally interchangeable and do not warrant introduction, but the rub that drives the plot is that the fourth pair of the previous year, David and Alice, aren't returning because last summer Alice drowned in the pool.
There are lots of rumours, freely shared, but very few facts about the circumstances of Alice's death, and Perry propels the story forward and introduces a marital threat by staging a meet-cute between Jem and a well-known local writer, Michael, who has a drinking problem but is not so badly troubled that he can't be steadied by a good case of love.
Perry is an able writer if not an overly subtle one, and by the time Jem and Nat have bickered over money and whether to have children, and Nat has been presented as an obnoxious, status-obsessed social climber who envies any success enjoyed by his wife, we're deep into can-this-marriage-be-saved territory.
But first, there's a mysterious death to be picked at and lots of privileged lives to ruin, to these ends Jem joins Michael as his assistant in researching a putative book about Alice's death. Alice's friend Tina tells Jem that the dead woman was "a poor girl from Indiana" who could "never crack the beach house crowd", and when, in the novel's second half, the perspective shifts from Jem in the present summer to Alice in the last, the story is enlivened.
Alice remains little more than a spectre, but this fulfills her purpose in the narrative. Some will read her as purely self-destructive, others as calculating and libidinous but not nearly clever enough to cover her tracks, even if she's a good enough actress to trick the therapist in the couple's counselling sessions the cuckolded David insists on.
Perry knows popular culture, and a reference to the film director Nancy Meyers's Hampton aesthetic in Something's Gotta Give is well placed. Perhaps the use of 'house' in the title is part of the Perry style guide, but if she ever reconsiders, or writes another novel on a similar theme (it's possible), she might steal from the old Tennessee Williams play and later Elizabeth Taylor movie about death and deception, Suddenly, Last Summer.
To get in the draw to win one of five copies of The Pool House click here.
Every week Stephanie reviews the Book of the Week.
As the Coast book reviewer, Stephanie Jones shares her thoughts each week on the latest releases.
Stephanie has a BA (Hons) in history and English literature, and a background in journalism, magazine publishing, public relations and corporate and consumer communications.
Stephanie is a contributor to the New Zealand Book Council's 'Talking Books' podcast series (listen here), and a member of the 2016 Ngaio Marsh Award judging panel. She can be found on Twitter @ParsingThePage.

Take your Radio, Podcasts and Music with you