Publish Date

Tuesday, 29 November 2016, 11:07AM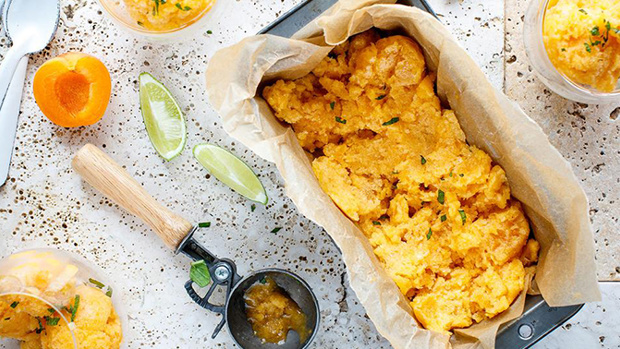 APRICOT SORBET RECIPE
Serves 4-6
• 120g sugar
• 1 cup water
• 500g apricots, stones removed
• zest and juice of 1 lime
1. Place the sugar and water in a medium saucepan. Simmer until the sugar is dissolved. Add the apricots and lime then continue to simmer for 10 minutes until the fruit is completely soft.
2. Pour in a blender and blitz until smooth. Place a sieve on top of a bowl and push the mixture through to remove any bits. Cover and chill in the fridge.
3. Churn the mixture in an ice cream maker until set, then place in the freezer. Remove 10 minutes before serving.
4. Serve in glasses as dessert or a little in a shot glass between courses.
Recipe by Angela Casley
Take your Radio, Podcasts and Music with you