Publish Date

Thursday, 22 February 2018, 9:34AM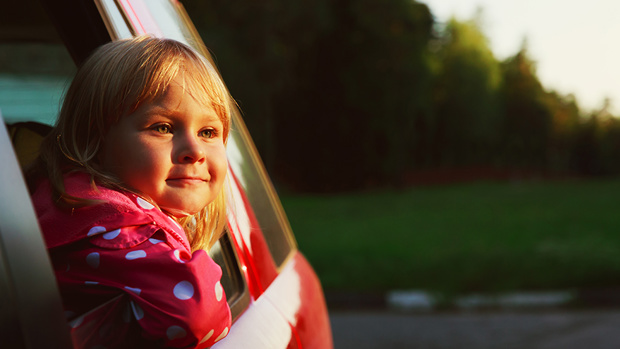 Author

By John Cowan
I saw a personalised car plate yesterday,  "SHOFAR" and I honestly thought. "Ah hah! The ram's horn musical instrument used in the Middle East: the shofar! What an odd thing to have on a number plate". Then two things clicked in my thick head: the first thing was that the plate actually meant "Chauffeur"  and the second insight was that I had spent far too much time in my life being a geek reading National Geographics.
Of course it meant 'Chauffeur' – some parent was spending so much time driving his or her  kids around they saw it as their main career. Living in Auckland, with our traffic, my kids spent about as much time in the car as they did in their bedrooms.   But it's not a bad job driving the kids around, because cars a great place to talk and stay in touch.
It's great for some of the tough topics around puberty because you are both staring straight ahead, so it's not so embarrassing, and also they can't jump out and run away.
It's also a fantastic place for keeping in touch, not just with your kids,  but with their mates as well Here's my tip: as your children get a bit older, you be the one that volunteers to drive the  whole gang to places.  Consider getting a van or a seven-seater   –  we had several over the years  and they were great. I do remember that if you had car packed full of young teenage males you had to listen to goony adolescent boy humour  ("There's an old lady  – run her over !"), and with my daughter and her friends it was like driving a parrot cage on wheels,  but it was great! For some reason, when you are the chauffeur, you are invisible, they talk loudly and unguardedly,   and it was so good being able to get insights into who everyone is and what's going on in your child's wider world. And to hear my own kids and how the behave with their friends.
For more on how  do your parenting on four wheels, checkout parentingplace.nz
About John
John has been with The Parenting Place (www.theparentingplace.com) for seventeen years as their senior writer and presenter.  He had various roles working with youth and families prior to that but actually started his working life as a scientist in neurophysiology at Auckland Hospital.  As well as writing and speaking, John is frequently on radio and television.

Take your Radio, Podcasts and Music with you