John Cowan - Powerful Peers
Publish Date

Thursday, 5 April 2018, 1:58PM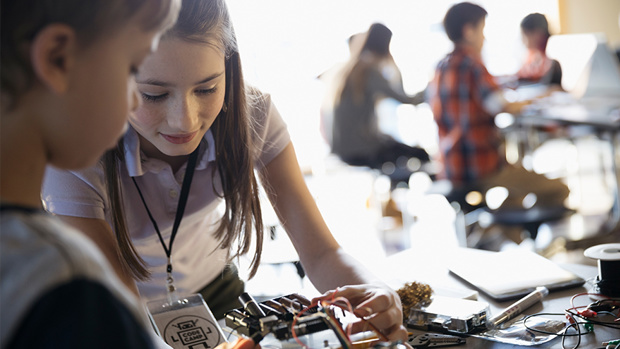 Author

By John Cowan
Ian Lillico is an expert on boys; I recall him saying that the groups and peers your son hangs out with at 10 gives a good indication how the rest of their teenage years are going to go. That's probably true, and probably true for girls as well.  For example, research shows that young people get a lot of their attitudes to drugs, alcohol, work, study, sex, and bullying from their friends. Parental example and influence is usually stronger in the long run, but peer pressure is very potent.
Criticising your child's friends will probably just make your child conceal their friendships from you.  A better policy is to be friendly to their mates, and make your home a place your kids like to bring their mates home to.  It keeps you in touch with your own child, and you get to really know and even influence those kids. If you have been nice to them, your kids won't mind talking to you about them. "Matt seems a nice guy – what does he think about school? Is that what you think?" Good, friendly questions are always a better way to get your kids thinking than lectures and telling them off.
Ordering your kids not to hang out with a particular group might work – you might have to do that  –  but often a better technique is to displace the influence of that group with better groups: fill your child's world with sports, youth groups, hobby clubs and so on. 
Finally, as well as finding good groups, create them! Build a tribe. Work on your friendships with other families who also have kids. Holiday together. Socialise and do stuff together. Your kids will hang out their kids, but also get to interact with your adult friends as well. Your tribe of mates could be one of the most powerful and positive influences in your child's life. 
About John
John has been with The Parenting Place (www.theparentingplace.com) for seventeen years as their senior writer and presenter.  He had various roles working with youth and families prior to that but actually started his working life as a scientist in neurophysiology at Auckland Hospital.  As well as writing and speaking, John is frequently on radio and television.

Take your Radio, Podcasts and Music with you