Publish Date

Thursday, 15 March 2018, 1:35PM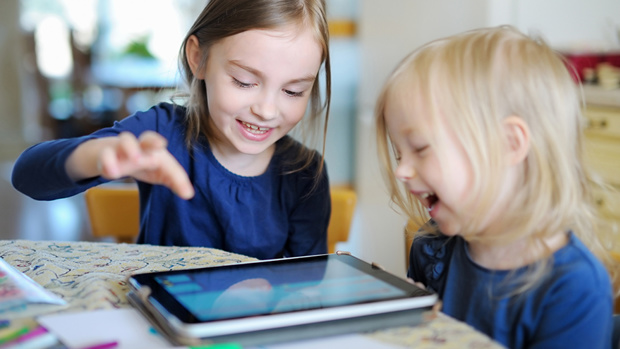 Author

By John Cowan
In her great book, "The Art of Screen Time: How Your Family Can Balance Digital Media and Real Life" by Anya Kamenetz, she asks the question: Is the that time kids spend on gadgets, games, phones and computers totally toxic, like smoking, which has no safe minimum dose; or is it like food, which is only harmful if you have too much or the wrong type?
Some experts reckoned it was totally harmful – it's like smoking, every little bit does harm. Famously, the American Academy of Pediatrics, until not long ago, recommended no screen time at all for children under the age of two. (By the way, that advice has changed, and it was ignored by nine out of ten parents anyway!) More recent opinions based on research sides with the idea screentime is more like food: the right type of food, in the right amounts, can be beneficial, and that seems to be the case with screentime. And, just like food, excess consumption of screentime and the wrong type of screen diet can have negative impact.
I think many parents do try to set limits on screentime for their young children, and probably do pretty well. But by adolescents, kiwi kids are have obese screen habits: Kiwi 15-year-olds average 163 minutes online outside school each weekday, up from 98 minutes in 2012*. How can that be healthy?
Go for a balanced diet. If your kids are…
getting enough sleep
doing chores
playing sport
mixing with friends
spending time with family
relaxing away from technology
being active
… then they probably aren't going to be hurt by a using the computer for a while.
Stay in touch with your kids, stay on side, keep talking and negotiate boundaries for a healthy screen diet.
*Source: Programme of International Student Assessment (PISA) tested 540,000 15-year-olds across 73 countries, including 4453 in New Zealand, 2015
For more on how  do your parenting on four wheels, checkout parentingplace.nz
About John
John has been with The Parenting Place (www.theparentingplace.com) for seventeen years as their senior writer and presenter.  He had various roles working with youth and families prior to that but actually started his working life as a scientist in neurophysiology at Auckland Hospital.  As well as writing and speaking, John is frequently on radio and television.

Take your Radio, Podcasts and Music with you