John Cowan - The Winning Trifecta
Publish Date

Friday, 30 March 2018, 2:19PM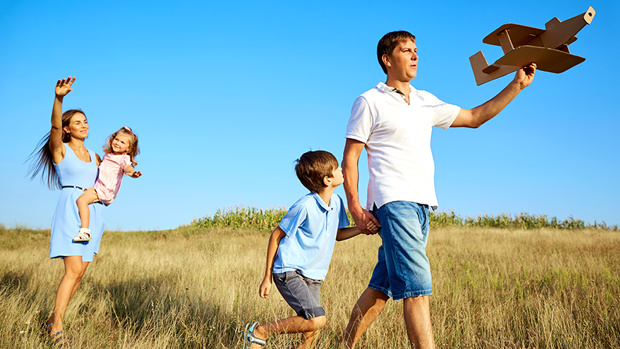 Author

By John Cowan
A Trifecta is when you pick all three winners in a race.  A according to Professor Richie Poulton of the world famous Dunedin Study, there is a 'trifecta of effective parenting' : the top three winning factors that will help our kids succeed in every aspect of life.
The Dunedin Multidisciplinary Health and Development Study  – usually just called the Dunedin study – is world class research. Over a thousand children born in the 1970s have been followed up for more than forty year – 1200 research papers have been published – and  Professor Poulton has headed up the study for decades.  I had the privilege of chatting with him in the weekend.
His trifecta of effective parenting: being  warm, sensitive and stimulating.
Okay… that's nice – warm, sensitive and stimulating  – but what about discipline and boundaries? Especially since Professor Poulton is really big on giving kids self-control. He reckons self-control is the key life skill: that ability to persevere and control strong emotions. And surely, if kids are going to get that, discipline has got to be part of his parenting trifecta?   Nope. It finishes further back in the field.
Of course, you're right: kids definitely need boundaries and limits – but the thing is, without the warmth and connection, the discipline really doesn't seem to work. With good attachment, which flows from the trifecta of warmth, sensitivity and stimulation, kids naturally want to fit into our boundaries. By the time that child gets to three, Prof Poulton can measure the differences in terms of how much emotional regulation and brain development a child can display.
Warm, sensitive and stimulating parenting:  it's not an alternative to discipline – it just makes discipline work.
About John
John has been with The Parenting Place (www.theparentingplace.com) for seventeen years as their senior writer and presenter.  He had various roles working with youth and families prior to that but actually started his working life as a scientist in neurophysiology at Auckland Hospital.  As well as writing and speaking, John is frequently on radio and television.

Take your Radio, Podcasts and Music with you