John Cowan - Three More Cries
Publish Date

Thursday, 15 February 2018, 5:39PM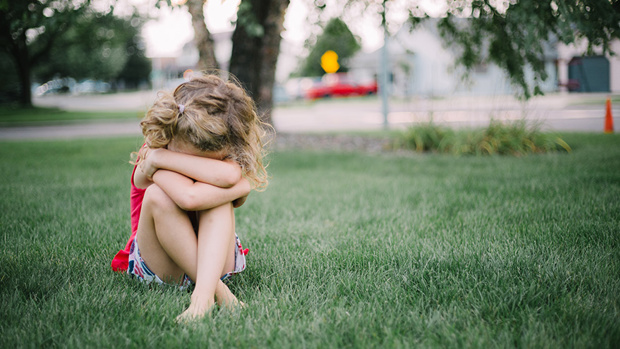 Author

By John Cowan
I like to pass on information that has been well researched and vigorously tested... and then again, I quite like ideas that pop into my head, especially if they worked with our kids! You do the testing – if it works at your place, great, if not, try something else!
Active little kids will always suffer from knocks and upsets, and will come running to us, howling. Sometimes they need first-aid; more often they just need "There, there," and a cuddle.
I hate to think of any child not being comforted when they are genuinely upset. But here's a problem: Little kids may think: "Hey, it's nice getting cuddled by Mum or Dad, and getting this all this attention… I might just keep blubbing for a long, long time!" Am I heartless cynic, or do we sometimes inadvertently encourage and reward a histrionic 'sooky racket'?
Here's a tip that worked with my own kids. When they came to me crying I would scoop them into my arms and hug them. I would try and gauge just how hurt or upset they were... you can sometime tell by the length of the breathless pause between the first and second yell!  After they had cried for a while, I would say, "Four more cries", (or five or six more). I would comfort and sooth them but, as they finished each cry, I would count them down: "Three more cries... two more cries"; not rushing them through the process, but just drawing it to a conclusion at some point.   The thing is, they never used up all their cries! "You've still got one more cry," I'd say sometimes. They'd grin and go "WAAAAH!!" in my face and run off to play.
About John
John has been with The Parenting Place (www.theparentingplace.com) for seventeen years as their senior writer and presenter.  He had various roles working with youth and families prior to that but actually started his working life as a scientist in neurophysiology at Auckland Hospital.  As well as writing and speaking, John is frequently on radio and television.

Take your Radio, Podcasts and Music with you