Air New Zealand reveals new airline snack suggestions
Publish Date

Wednesday, 26 April 2023, 1:27PM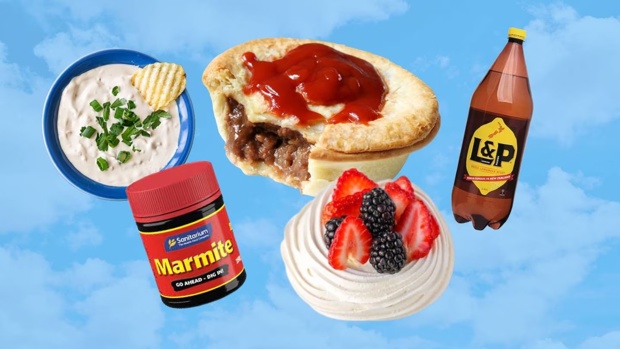 Air New Zealand has revealed 13 of the "most imaginative" suggestions submitted as part of its search for new Kiwi snacks to serve on board.
The airline recently launched a nationwide campaign called 'The Great Kiwi Snack Off' and invited snack suppliers to contribute ideas for new foods.
With less than a week left, the airline has shared 13 of the more unusual and creative ideas. The list includes snacks inspired by classic Kiwi foods from L&P and pavlova to Marmite and Kiwi onion dip.
Response to the campaign has been impressive according to Air New Zealand chief customer and sales officer Leanne Geraghty.
"We've been inundated with thousands of suppliers from all corners of the country ... and more than 250 making submissions, and we're loving the creativity, passion and diversity that's coming through," she said.
"It's clear that Kiwis are serious about their snacks and are eager to see their favourite treats onboard our flights."
Geraghty said they were keeping many of the suggestions "under wraps for now" but said chips had been a hot topic, as well as a surprising amount of interest in healthier options.
"High protein snacks are also whetting appetites, along with a really great response from diet diverse companies, particularly plant-based food entrepreneurs, and approaches from social enterprises working with disabled New Zealanders and those reducing food waste.
Whatever snacks are chosen will get a lot of air time, literally and figuratively, as around 15 million snacks are served on board every year. Due to the quantity, Geraghty said they'd also be looking for snacks that "cater to a wide range of tastes and dietary needs".
Food suppliers have until May 1 to visit Air New Zealand's dedicated web page and submit their products for consideration.
13 most imaginative Kiwi infusions suggested so far:
Kiwi Onion Dip with Veggie Dippers - A crowd favourite, this classic Kiwi dip is made with an onion soup mix and reduced cream, served with a colourful array of fresh vegetable dippers.
Sausage Sizzle Snag Roll – The time-honoured Bunnings BBQ sizzle snag rolled up in soft bread, Heinz ketchup and topped with an authentic mix of raw and burned onions.
L&P gummies – Gummy bears infused with the iconic lemon and paeroa soda flavour.
Spaghetti Toastie – Melted cheese sandwiched between two slices of toast with a hearty serving of Wattie's spaghetti inside.
Lemon Meringue Pie flavoured popcorn – A mash-up of two crowd favourites, coated in a white chocolate drizzle.
Snifters Slice – A nostalgic chocolate and peppermint slice reminiscent of the original Kiwi candy.
Marmite and Cheese Scones – Savoury scones made with classic Kiwi spread and cheddar cheese.
Hokey Pokey Popcorn - Popcorn coated with honeycomb chunks, another iconic Kiwi flavour.
Māori Fry Bread - Soft, fluffy fry bread filled with a choice of flavourful fillings, such as whitebait, pāua or spiced taro.
Pavlova bites - Mini meringue bites topped with fresh kiwifruit and whipped cream.
Hangi pies – A take on the classic New Zealand pie, filled with savoury beef mince seasoned with traditional hangi spices.
Hemp Chocolate Bar - A chocolate bar infused with hemp seeds, a nod to New Zealand's growing hemp industry.
Kai Moana Chowder - A creamy and flavourful chowder made with a variety of fresh seafood, perfect for warming up on a chilly flight
This article was first published in the NZ Herald by Sarah Pollok and is republished here with permission.
Take your Radio, Podcasts and Music with you