Anne's heart-warming letter
Section

News,

Publish Date

Wednesday, 21 November 2018, 8:30AM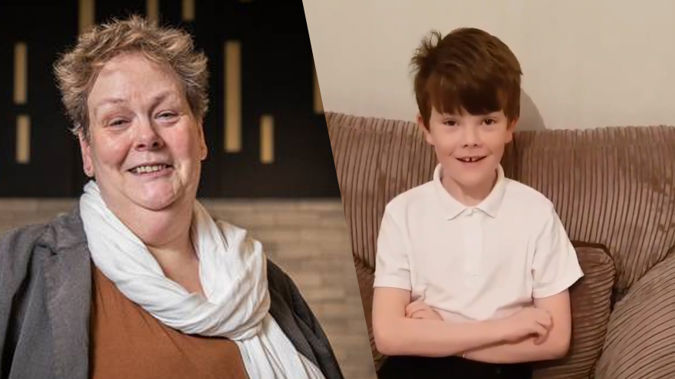 The Chase's Anne Hegerty has famously spoken about her Asperger's syndrome in the past, revealing that she diagnosed herself with ten years ago.
And it is because of her condition that Anne has been making headlines lately on ITV's 'I'm A Celebrity, Get Me Out of Here!' as she is struggling with the competition.
READ MORE: 
The producers of the show previously revealed that they were concerned for Anne's wellbeing on the show, and after her meltdown yesterday, thousands of fans online sent her amazing messages.
But it's one heart-warming letter from a very young fan with autism that has gone viral.
He wrote: 'To Anne, My name is Joseph Hughes and I am 11. I live in Preston Lancashire and I go to a specialist school. I was diagnosed with autism when I was 5. I like to watch you on The Chase...
'And now, I have been watching you in the jungle. I couldn't go in there because there are too many bugs. You are very clever...
'Sometimes people are mean to me because I am autistic but watching you makes me see that other people have autism too and maybe I can have a cool job like you when I am older. So you like Thunderbirds? I love them...
'My favourite is Thunderbird 2. I have drawn you a picture, I hope you like it. Good luck in the jungle, I hope you like it. Love from Joseph.'
Joseph's mother Kate Jarvis filmed the moment that Joseph learned that his letter had gone viral.
READ MORE: 
One Twitter user revealed that she 'loved it so much' while the image was attached to a message stating it 'gave the reader goosebumps'.
What an amazing young man!