Art and Matilda Green welcome their first baby
Publish Date

Sun, 8 Sep 2019, 3:50PM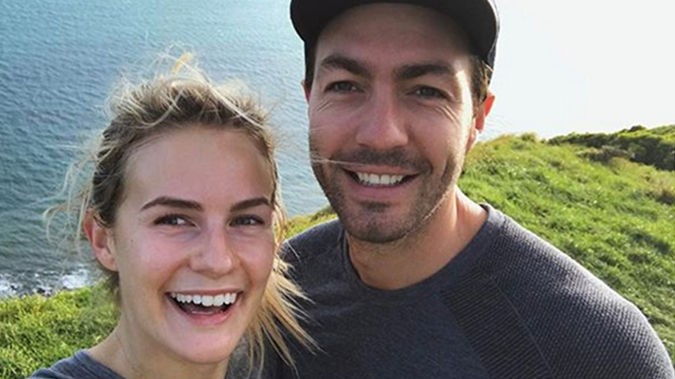 Art and Matilda Green welcome their first baby
Publish Date

Sun, 8 Sep 2019, 3:50PM
The countdown is over for Art and Matilda Green ...
The couple has welcomed their first child together!
Announcing the exciting news on Instagram, Matilda revealed Milo Kenneth Green arrived in a homebirth on Wednesday and was delivered by Art.
"Our beautiful baby boy Milo Kenneth Green arrived on Wednesday evening in our living room just as we planned/hoped, with @art_green delivering him," Matilda wrote alongside photos of their gorgeous new arrival.
"The most incredible experience of my entire life. We're all loving settling in to our new family of 5 (cats included obviously).
"I promise he does open his eyes sometimes, though not that often currently."
Art also took to social media to share the exciting news.
"My beautiful wife, and son Milo Green," he captioned the post.
"On Wednesday evening during a power cut Matty gave birth naturally in our lounge. She was incredible, using breathing techniques to remain calm and strong throughout. I even got to deliver the little guy. Tell ya what, they are slippery little octopuses when they come out. Everyone is happy and healthy and filled with love."
READ MORE:
• Art and Matilda Green unveil the sweet nursery they have set up for their first baby
In April, the duo announced they are "so bloody excited" to be expecting a boy.
While they've kept potential names to themselves, Art told Woman's Day their kids will be "free-range babies".
"We really want our kids to grow up surrounded by nature and, as a family, living off the land as best we can."
The Greens were married on Waiheke Island in February in a small ceremony where Matilda also took the opportunity to announce her pregnancy to family and friends.