Australian mum slams Kmart and calls for the ban of x-rated children's toy
Publish Date

Wednesday, 27 February 2019, 12:37PM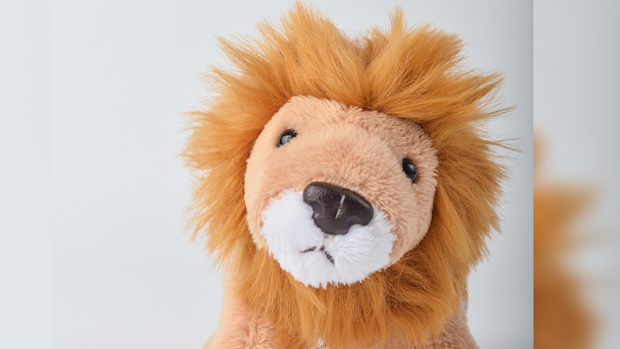 One Australian mother is furious with Kmart after the toy lion she gifted her child from the store was "inappropriate."
What could be so inappropriate about a toy lion, you ask?
Well, it turns out the plastic toy has a "graphic" depiction of male genitalia under its tail.
Before going on a family trip to the zoo, Tanya Husnu thought it would be a nice idea to give her kids an animal toy each for their special outing.
"We were planning a trip to the zoo, and I thought it would be really great if the kids could take some animal toys with them on the day," the 33-year-old said.
"We went into Kmart, and my three youngest picked out their own toys. They were all really happy with them."
"Then one of the twins turned the lion around, and my daughter yelled out, 'Look mum, the lion's got a willy', and they all started laughing."
On closer inspection, the mum spotted the unmistakable depiction of male genitalia hidden under the animal's tail.
Interestingly, the toy elephant and hippopotamus she bought for her other children didn't have any appendages.
Just the lion – which according to Kmart's website is aimed at children aged three and upwards.
And now the shocked mum-of-five is calling for the toy to be banned as she believes parents should decide when to teach their children about genitalia.
READ MORE: 
"I thought it was really inappropriate," she said.
"In this day and age, it's not acceptable to have things like that on children's toys."
"I buy a lot of toys, and my house is full of toys. But I've never seen anything like this before."
"If I only had a little girl for instance, I wouldn't want her seeing what men's private parts look like at that age," she said.
"I don't know what they were thinking. It's not on any of the others, so it just doesn't make sense why it's just on the lion, it's bizarre."
"I definitely think Kmart should look at removing this toy from the shelves."
This being said, the mother said her children thought it was hilarious.
"My kids thought it was hilarious though. At the zoo, they kept lifting up the tail and showing strangers walking past the lion's bits as they walked past and yelling out 'willy'!"
"It was so embarrassing."
Take your Radio, Podcasts and Music with you