Céline Dion shares unseen photo of her eldest son with touching tribute for his 19th birthday
Publish Date

Friday, 31 January 2020, 12:24PM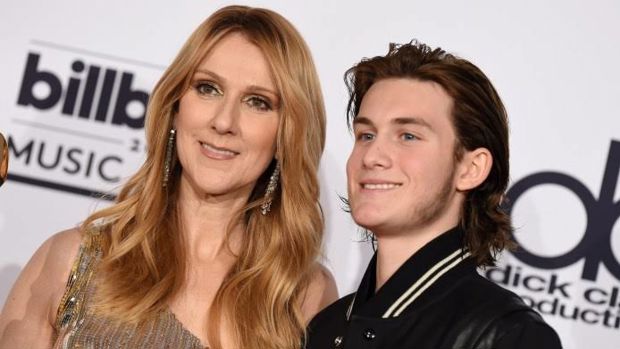 Céline Dion is one proud mum!
Taking to Instagram, the Canadian singer shared a touching tribute to her eldest son René-Charles Angélil in honour of his 19th birthday.
Alongside a never-before-seen throwback photo of the birthday boy, as well as a more recent picture of the teen posing with the songstress, Céline praised her son for being a "true gentlemen".
Acknowledging her late husband, René Angélil, the 51-year-old wrote: "My dear René-Charles, I'm so proud of the way you're conducting yourself in life.
"You're a true gentleman, and I want you to know that your father's guidance continues to support and protect you… as I do.
"Keep being the best of yourself… strong, passionate, and wise, as you pursue all of your dreams in life – the sky's the limit!
"And above all, have a good time!…. Your happiness, is my happiness. I love you so much, my dear son! Mom xx…"
READ MORE:
• Celine Dion's EPIC Carpool Karaoke with James Corden will absolutely blow you away!
• Celine Dion has left fans shocked after looking completely unrecognisable in latest snap
It has been an emotional start to the year for the 'My Heart Will Go On' hitmaker, as her mother passed away just three days after the fourth anniversary of the death of her husband and one day after the fourth anniversary of the passing of her brother Daniel.
Céline first met René in 1980 when she was 12 and he was 38. They eventually got married in December 1994.
Sadly, René passed away in January 2016 when he lost his battle with cancer.