David is slammed over kiss
Section

News,

Publish Date

Wednesday, 28 November 2018, 8:22AM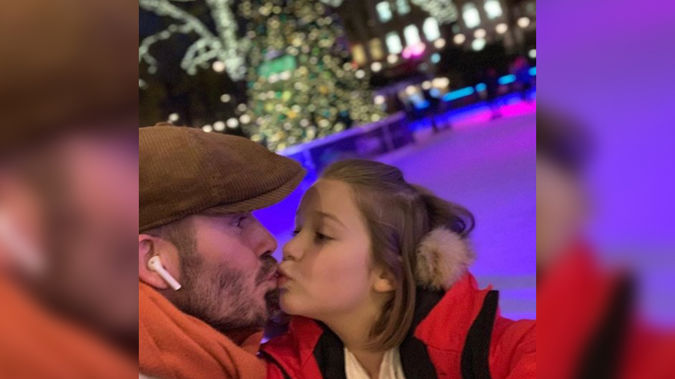 To celebrate the UK winter rolling in, David Beckham posted a picture of himself kissing his seven-year-old daughter Harper on the lips while they were ice skating in London. 
While the majority of fans praised the special moment that David was sharing with his daughter, there were plenty of critics that slammed the action for its "weird" nature. 
There were even a couple of celebrities that rushed to David's defence including Jamie Vardy's wife Rebekah.
Here's the picture in question:
One of David's followers said: "I don't care what anyone says if a dad kisses a child on the lips it's completely wrong".
Another wrote: "she's your daughter. .why are you kissing on her lips..?..that's ur wife kiss...", while a third said, "I feel like a kiss on the cheek is better than that on the lips. The lips is just weird".
READ MORE: 
Coming to David's defence, fans said: "It's a beautiful photo of a loving father. Why do people have to ruin something so innocent," and "There is nothing wrong, if you think there is then go get some help because you have mental health issues, seriously".
David isn't the only one that has been caught up in the controversy around kissing children on the lips either, just recently Jamie Oliver was slammed for kissing his son, River, on the lips.
Here's the gorgeous moment that he was sharing with his son: 
While Jamie received a lot of support just like David, there were still a few commenters that hated the idea of it.
One said: "Grownups kissing children on the mouth...not normal in Norway. Never understood the point of that either..."
What do you think?