Dolly Parton once dreamed of moving to New Zealand - but it's too far away
Publish Date

Monday, 20 November 2023, 9:41AM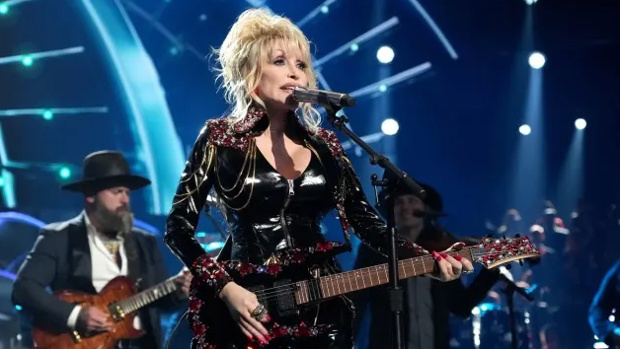 Dolly Parton considered moving to New Zealand and hasn't ruled out opening a hotel here.
The Jolene hitmaker, 77, has fond memories of touring Down Under with her Islands in the Stream duet partner Kenny Rogers and contemplated buying a house there, but it's too far to fly everywhere else.
She told New Zealand Women's Weekly magazine: "I love New Zealand.
"I've been there many times. Kenny Rogers and I spent five weeks in Australia and New Zealand for the Islands in the Stream tour we did [in 2014] and we love the people. When we had some days off, we would enjoy the scenery and being tourists.
Sign up for Coast's newsletter for exclusive prizes and to keep updated with the latest.
"Kenny was a photographer, so he used to take a lot of pictures of me and other things as well. But we loved the people, we loved the food... we just loved everything about it."
Dolly - who released her first rock record, Rockstar, on Friday - has quit touring the globe to spend more time with her spouse, Carl Dean, 81, but she hopes to return to New Zealand one day.
She added: "It's 20 hours to get there!
We couldn't just say, 'Oh, we're going to New Zealand for the weekend.'
Asked if she'll return, she replied: "Never say never.
"You never know when you might come back for whatever reason. I might do a movie and come for a premiere or build a hotel or something. It'd be a good reason to come. I just wish it was a little closer."
The country music legend recently insisted she will never give up work completely but is adamant she doesn't want to leave her husband of more than five decades on his own for long periods of time because of their advancing years.
She told Good Housekeeping: "I don't tour anymore. I've got so many business things I'm doing. And my husband and I are getting older - he's a little older than I am - and I kind of need to be with him ... You got to be committed to that [touring]. And I did that all my life."
Dolly last hit the road for her Pure and Simple tour which consisted of 65 shows in North America across 2016 and 2017.
The superstar singer previously revealed she wants to continue playing one-off shows and festivals despite giving up touring.
She told Pollstar: "I'll do special shows here and there, now and then. Maybe a long weekend of shows or just a few shows at a festival. But I have no intention of going on a full-blown tour anymore ... I don't want to be gone for four or five weeks at a time."
Dolly recently told Ken Bruce on Greatest Hits Radio she hopes to die onstage because she will never fully retire, saying: "I'm not one to sit around doin' nothin'. I would never retire. I'll just hopefully drop dead in the middle of a song onstage someday, hopefully, one I've written."
She continued: "But anyhow, that's how I hope to go, we don't have much of a choice in that but as long as I'm able to work, as long as my health is good and my husband is good, the only way that I would ever slow down or stop would be for that reason. But in the meantime, I'm going to make hay while the sun shines."
- Written by Bang! Showbiz and republished here with permission

Take your Radio, Podcasts and Music with you