Elton John is set to appear on a new set of stamps in celebration of his 50 years in show business
Publish Date

Monday, 26 August 2019, 11:27AM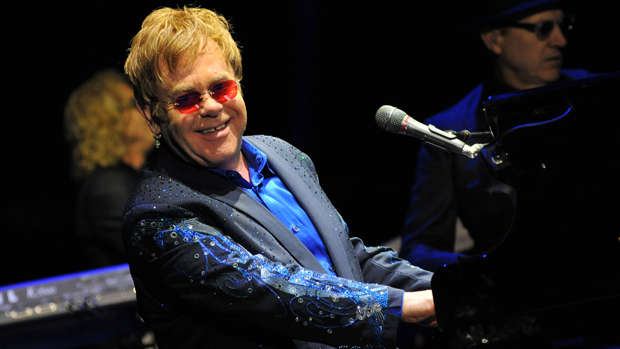 This year Elton John is celebrating a major milestone in his music journey.
Over his 50 years in show business, the 72-year-old singer has sold more than 300 million records, won an Oscar and been given a knighthood, and now he is set to receive the ultimate seal of approval – in the form of a stamp from the Royal Mail.
That's right, in honour of his 50th anniversary, the Daily Mail has revealed the 'I'm Still Standing' hitmaker will feature on a new set of postage stamps.
According to the Daily Mail, a set of four stamps, each charting a different phase of his career, will go on sale in October to coincide with the publication of his autobiography, Me Elton John.
And Elton is said to be "overjoyed and honoured" by the new accolade.
READ MORE:
• Elton John has celebrated 29 years of sobriety with a poignant message for his fans
• Elton John writes rare statement defending Prince Harry and Meghan Markle amid private jet criticism
A source told the publication: "To Elton, this is the most tremendous honour. He is absolutely overjoyed. He has been planning his own ways to commemorate his 50 years of producing and performing music, but to be noticed and celebrated by the Royal Mail is so special for him."
"He has been honoured by the Queen before, but this is different, this is something so out of the ordinary."
The first commemorative stamp was issued for the British Empire Exhibition in 1924.
Since then, six to nine sets of commemorative stamps have been issued each year but few – apart from those celebrating members of the royal family or British sporting success – feature living people.
Congratulations Elton. What a well-deserved honour!