Elton John shares emotional tribute to Princess Diana with previously unseen photo of the pair
Publish Date

Monday, 2 September 2019, 10:11AM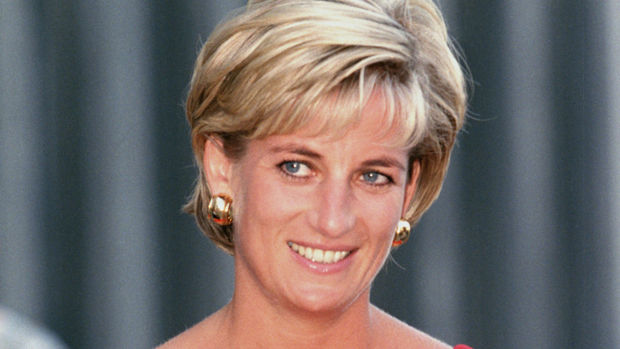 In remembrance of the 22nd anniversary of Princess Diana's tragic death on 31 August 1997, celebrities, influencers and public figures alike all took to social media to share statements and sentiments about the "People's Princess".
Including Elton John, who shared a beautiful never-before-seen personal picture of himself with Diana on Instagram.
Wearing a dark top and blue jacket with an embellished collar, Diana looks as stylish as ever in the snap, while Elton can be seen a blue waistcoat and a jacket covered in badges and pins.
Captioning the sweet photo, the 'Rocketman' singer wrote: "Miss you so much #PrincessDiana Elton xx"
Elton and the late Princess became instant friends after they met in 1981 at Prince Andrew's birthday party in Windsor Castle.
Speaking about their meeting to the Vancouver Sun in 2000, Elton said: "When I arrived, there was no one there but the dance band and Princess Diana. We danced the Charleston alone on the floor for 20 minutes."
When Diana died, the 72-year-old singer famously re-recorded his hit single 'Candle in the Wind' in her honour, with new lyrics by his songwriting partner Bernie Taupin.
The song - which he performed at her funeral on September 7, 1997 - went on to become a number one hit and won him a Grammy.
READ MORE:
• In memory of Princess Diana: A beautiful metamorphosis video of the People's Princess
• Poignant photos show Princess Diana's grave on the 22nd anniversary of her death
Speaking about the moment he sang it at Westminster Abbey he said: "Me playing at the funeral was one of the most surreal things I have ever done. What was going through my mind was 'Don't sing a wrong note. Be stoic.
"Don't break down and just do it to the best you can possibly do it without showing any emotion whatsoever."
Other celebrities paid tribute to Diana, too, including singer Courtney Love, Take That star Gary Barlow, actress Jamie Lee Curtis and top supermodel Naomi Campbell.