Fans slam David Beckham after he posted a picture of himself kissing his daughter on the lips
Publish Date

Monday, 2 December 2019, 12:14PM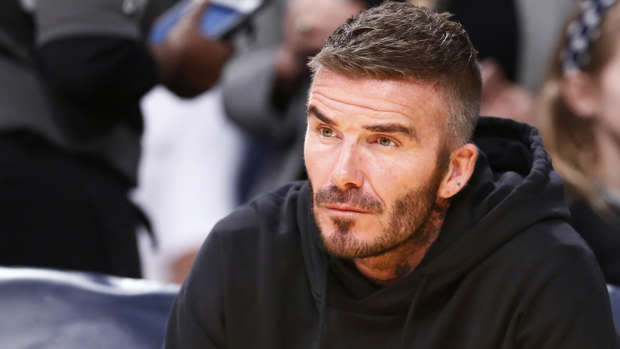 To celebrate the start of December and the festive season, David Beckham posted a picture of himself kissing his eight-year-old daughter Harper on the lips while they were ice skating in London. 
Alongside the photo, the 44-year-old wrote: "It's beginning to look a lot like Christmas. Thanks to @nhm_icerink for looking after us today."
And while some fans praised the special moment between the soccer legend and his daughter, others slammed his affection as "creepy" and "weird".
One of David's followers said: "I don't care what anyone says if a dad kisses a child on the lips it's completely wrong".
Another wrote: "She's your daughter. Why are you kissing on her lips? That's your wife kiss...".
READ MORE:
• Fans slam Jamie Oliver after Jools shares a picture of him kissing his son
• Watch James Corden hilariously prank David Beckham with a horrendous statue
While a third said: "I feel like a kiss on the cheek is better than that on the lips. The lips is just weird".
Coming to David's defence, a fan said: "It's a beautiful photo of a loving father. Why do people have to ruin something so innocent."
David isn't the only one that has been caught up in controversy around kissing children on the lips either, recently Jamie Oliver was slammed for kissing his son, River, on the lips too.
What do you think?