How Queen Elizabeth shockingly broke royal protocol in the wake of Princess Diana's death
Publish Date

Friday, 14 June 2019, 10:00AM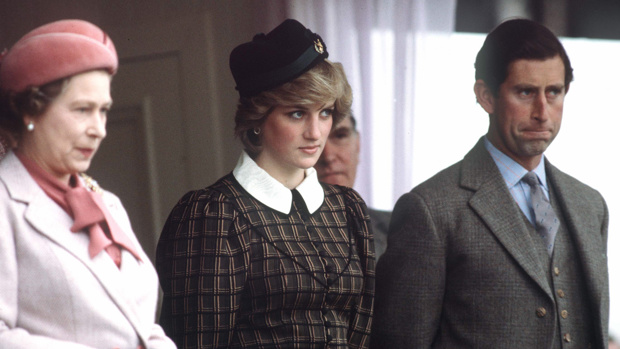 We all know when it comes to the royal family, there are many rules they have to strictly follow.
But Queen Elizabeth II left the royal watchers shocked when she decided to break royal protocol following Princess Diana's death.
As news of Diana's fatal car crash in Paris broke, thousands of members the British public gathered outside Buckingham Palace to mourn the death of the "people's princess."
But they were left feeling disappointed that the palace's flag, the Royal Standard, was not displayed while every major building in London was flying the Union Jack at half mast.

However, as royal biographer Penny Junor - author of The Duchess: The Untold Story - explained, the absence of the flag wasn't a sign of lack of compassion.
"The Royal Standard only flies when the monarch is in residence, and it never flies at half-mast because technically the country is never without a monarch – a fact expressed in the age-old saying, 'The King is dead, long live the King'."
READ MORE:
• Fans are convinced Kate Middleton's tiara at the State Banquet was a subtle dig at Donald Trump
• Reports Kate Middleton is pregnant with her fourth baby
But the Queen made the decision to do away with protocol and for the first time in history, on the day of Princess Diana's funeral, the Union Jack got raised to half-mast over Buckingham Palace.
Since Diana's death, the break in protocol became a permanent change and the Union Flag now flies from the Palace when the Queen is not in residence.
The flag also gets flown at half-mast after the deaths of other royal family members, and at times of national mourning, like the 2005 terrorist London bombings and the attacks in Christchurch in 2019.

Furthermore, the Queen ordered another break in protocol when Prince Charles, Prince William and Prince Harry were allowed to fly together from Balmoral - which is where they were when they received the news of Diana's death - to London for their mother's funeral. 
Put in place as a safety measure, no two heirs are not allowed to travel together, in case of a crash.
Permission must be sought from the Queen to change the rule, and Her Majesty allowed the grieving boys to travel with their father.
Take your Radio, Podcasts and Music with you