Jennifer Aniston has literally just confirmed the FRIENDS reunion is happening!
Publish Date

Saturday, 22 February 2020, 1:23PM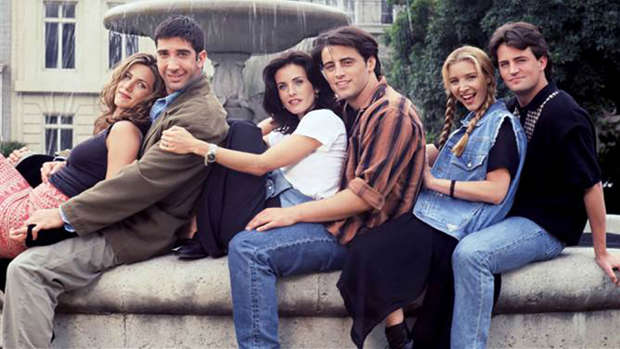 While it has been 15 years since the final episode of beloved sitcom Friends aired, fans are still re-watching episodes ...
But we'eve finally just got the news we've all been waiting for!
Posting to Instagram at 11am this morning, Friends star Jennifer Aniston, who plays Rachel Green on the show, confirmed the rumoured Friends reunion would be happening!
Alongside a photo of the six main cast members, Jen wrote: "It's happening ..."
She also tagged her fellow co-stars and HBO Max, confirming all six stars – Courteney Cox, Lisa Kudrow, David Schwimmer, Matt LeBlanc, Matthew Perry and Jennifer - will return for the exclusive one-off script.
The rest of the cast posted the same picture on their Instagram accounts, except for Matt LeBlanc, who shared the announcement with a photo of the M*A*S*H cast.
Fans were quick to share their excitement on the gang's posts.
One fan wrote: "😱😱😱😱 What's going on? Can't wait!!"
Another added: "Excited would be an understatement 🙈😍🙈😍".
READ MORE:
• QUIZ: Which 'Friends' character are you?
• It turns out there was a massive plot hole in 'Friends' we all didn't notice

While this may be the only information we have on the reunion so far, we're pretty excited!
Time to binge all 10 seasons in preparation ...