Judge Judy shocks fans after debuting a new hairstyle!
Section

News,

Publish Date

Wednesday, 17 April 2019, 10:34AM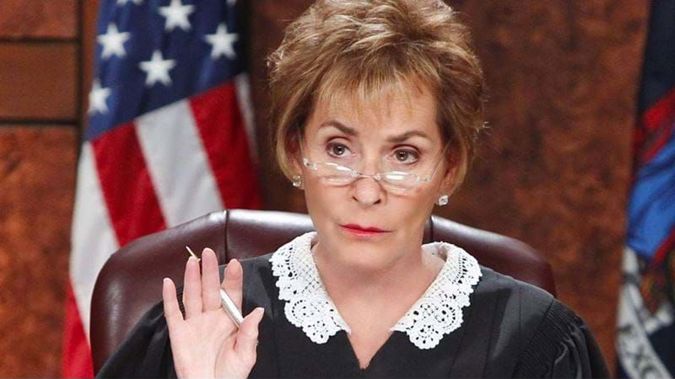 After sporting the same short brown feathered hairdo for 23 years, Judge Judy Sheindlin has changed it up!
That's right.
The star of Judge Judy has ditched her signature 'do - one that she has been rocking since the show began in 1996 - but fans aren't so sure about her new look.
In a recent episode of the popular show, the 76-year-old surprised viewers with a new ponytail.
"I'm hyperventilating. What do you guys think of Judy's new 'do?" a fan wrote on Instagram, alongside a picture of Judge Judy's new hair.
"Love the style, it suits her," one person said.
"She looks amazing with any hairstyle," another wrote.
However, not everyone was a fan of the slick new look, with some believing the ponytail aged the TV star.
"Love you, but the new do makes you look so much older," one said.
Another added: "Absolutely loved the old do. It was so becoming to you!"
READ MORE:
• Defendant on Judge Judy makes a hilarious fail
• Judge Judy's secret exposed: How the show is still going after 20 years
We're sure Judge Judy — who is known for her no-nonsense attitude — won't be too fazed by the comments.
The savvy former lawyer earns around $47m per year from her contract with the show.
Last year, she was named as Forbes highest-paid TV host.
What do you think of her new look? Is the ponytail a crime or is it perfectly executed?
You be the judge!