Kiwi-born cricketer Ben Stokes accused of domestic abuse after he was snapped "choking" his wife
Publish Date

Wednesday, 9 October 2019, 1:34PM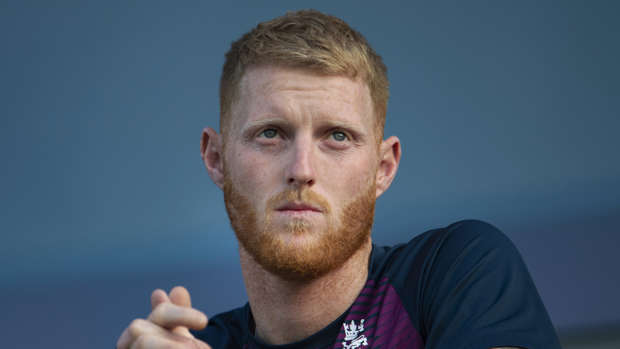 Kiwi-born England cricketer Ben Stokes has sparked claims of domestic violence after he was pictured allegedly choking his wife.
The photo shows Ben controversially with his hand around Clare Stokes' face last Wednesday at the Roundhouse in Camden, where the all-rounder had just won the Players' Player of the Year award.
The image shows Ben's left hand grasped around his wife's neck with his fingers over her jaw and cheek.
She is seen attempting to pull away from Ben's hand, while her right hand is clenched around his left wrist.
But Clare has publicly rejected any suggestion of domestic violence.
Taking to Twitter, she wrote: "Unbelievable what nonsense these people will make up!"
She claimed Ben's face grab is how the couple shows affection to each other.
"Me and Ben messing about squishing up each other's faces cos that's how we show affection and some pap tries to twist it into a crazy story!
"And all before we then have a romantic McDonald's 20 mins later!"
Clare's post was accompanied with an image of her slapping Ben in the face.
England Cricket Board CEO Tom Harrison said in a statement both parties clarified the incident was "innocent" but recognised domestic violence is "serious and real" for millions around the world.
"We have spoken with both Clare and Ben - as well as others in attendance - who have all clarified the innocent context behind the still photographs taken at last week's PCA Awards.
READ MORE:
• England's cricket hero Ben Stokes says he'll be apologising to Kane Williamson "for the rest of my life"
• Kiwi-born cricketer Ben Stokes slams newspaper for running story about his family's past tragedy

"Whilst it is not the case here, we recognise that for the millions who are impacted by domestic violence, this is a very real and serious issue.''
Clare followed up on her original post with an Instagram picture in which she thanked Ben for arranging a birthday weekend for her and said: "Not gonna let some idiots ruin what's been an incredible 30th birthday."
Ben was born and raised in New Zealand before moving to the UK aged 12 to settle in Cumbria where his father was offered a job as a rugby coach.
His international debut came in 2011 after playing school and club cricket.
Ben played a starring role as England won the Cricket World Cup for the first time earlier this year.
Last month he played one of England's greatest innings ever to pull off a stunning comeback victory over Australia in the third Ashes Test.
This article was first published on nzherald.co.nz and is republished here with permission.